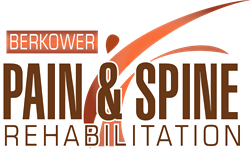 At Berkower Pain & Spine, multiple types of epidural injections are offered for sciatica and spinal stenosis!
Broward County, Fl (PRWEB) November 18, 2013
One of the leading pain clinics in Broward County, Berkower Pain, is now offering 3 different types of epidural injections for pain relief. These injections are excellent at providing relief from pinched nerves with sciatica, spinal stenosis and more. Call (954) 256-1396 an appointment with one of the best Broward County pain clinics.
Berkower Pain offers options for pinched nerves that include both medication management and interventional treatments. The various epidural injections include caudal, transforaminal and intralaminar. They are all very low risk procedures and are performed as an outpatient.
Published studies have shown the success rates for epidural steroid injections to vary between 75 and 90 percent. The relief may last from weeks to months, and the injections are often provided as a series to obtain best results. The pain management doctors in Broward County at Berkower Pain utilize image guidance to ensure the highest level of accuracy for the injections.
The Fort Lauderdale pain management doctor at Berkower Pain is Double Board Certified and exceptionally well trained in all varieties of epidurals. These injections provide high levels of pain relief for herniated discs, spinal stenosis and irritated nerves from degenerative disc disease.
Dr. Berkower offers cutting edge treatments along with epidurals including radiofrequency ablation, spinal cord stimulator implants, the p-stim therapy, selective nerve root blocks along with all types of joint injections.
Most insurance is accepted at the practice including PPO's, Workers Compensation, Personal Injury, some HMO's, Florida Medicaid and self pay. Appointments are readily available.