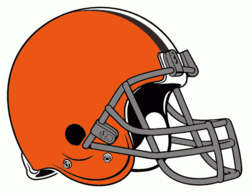 Prospective Season Ticket Holders are finding the DigitAR easy to navigate and get excited when they see the authentic, 360 degree view from the section or premium hospitality area they're considering." – Chris Gallagher, VP, Ticket Sales & Service
Cleveland, OH (PRWEB) April 25, 2012
Sportsdigita, the digital sports marketing agency, has partnered with the Cleveland Browns to launch the first-of-its-kind DigitAR seat viewer. The new platform allows fans to see an authentic, 360-degree display of every section of Cleveland Browns Stadium, including suites and hospitality areas.
Until now, fans were limited to computerized rendered images and static seat maps when browsing prospective tickets to buy. The Cleveland Browns were the first to recognize this pain and now present fans with a complete real view experience with DigitAR. By supplying fans with the real view from any seat, the DigitAR was developed to engage the fan and increase consumer confidence.
The Browns' DigitAR also allows for social media integration, a live chat feature, and multi-view comparisons with corresponding pricing to meet all the needs of fans purchasing tickets.
"Sportsdigita was great to work with. Our sales and service team is already using the platform to share seating views with our fans as they discuss various options over the phone. Prospective Season Ticket Holders are finding the DigitAR easy to navigate and get excited when they see the authentic, 360 degree view from the section or premium hospitality area they're considering." – Chris Gallagher, Vice President, Ticket Sales & Service, Cleveland Browns
Conceptualized by Sportsdigita, DigitAR was built for the Browns organization to reach and exceed ticketing profits in an innovative and cost-effective way.
"The number one goal of all franchises is to sell tickets, but the majority of teams in the four major leagues don't have interactive seat viewers largely due to high costs and long term contracts. The Browns understood the value of an interactive seat viewer and we developed the cost-effective solution with unparalleled features meant to fit any team's budget." – Angelina Lawton, Sportsdigita President and Founder.
About Sportsdigita:
Sportsdigita is a digital creative agency comprised of former sport executives that specializes in the latest interactive products. Based out of Minneapolis, the agency strives to develop and implement new products for professional sports teams. Sportsdigita provides its clients with integrated and personalized campaigns that involve web development, social media initiatives, and mobile capabilities to cost-effectively reach their fans, partners, and prospects.