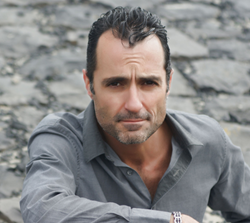 Bruce Cullen's future gains strength, global inquiries for bookings continue, this is definitely a DJ/Producer to watch closely!
Parker, Colorado (PRWEB) May 31, 2012
World renowned electronic dance music DJ and TranceElements.Com founder Bruce Cullen has been a stalwart on the global electronic dance music scene since 2005, pushing his Concoctions radio mixes releases to an audiences base in the tens of millions and, with the help of iHeartRadio's Trancid Channel & Trance.Fm. Preview "Bruce Cullen Princess Bay Original Mix" from Youtube HD Now.
Known for his wide knowledge of all things electronic, sheer eclectic good taste, and an inner perception on which tracks work, Bruce has attracted a massive global following making many friends in the electronic dance music industry. Not many people can say they are on a first name basis with the likes of JOOP, Daniel Wanrooy, Cliff Coenraad, Leon Bolier to name but a few, but Bruce can, and he affects the hearts and minds of everyone he meets. Just ask the millions at the largest music event ever, "The LoveParade" in 2010 in Duisburg Germany where he blasted the audience with classics in EDM.
His professional & gentlemanly approach in all dealings, whether it be work, music or play has given him a unique and distinctive flavor that many recognize as being the key element to his successful live and prerecorded DJ sets. Thus it comes by no surprise when Bruce announced to the world that he had completed his first serious track "Princess Bay", a track many expected to be good but were gob-smacked by the sheer immensity and emotional content within it.
The track has quickly been snapped up by Black Hole Recordings, famous for being originally founded by Tiesto, now managed by Richard Durand, who manages the label. Bruce says "It's an honor. This was unplanned, I have supported Richard's tracks Tigers Apology, Slipping Away and Sweep & Repeat." Bruce also had first met the Black Hole Recordings A&R manager Mark Green in person at ID&T's Trance Energy in Holland.
Not one to sit on his laurels, Bruce is already working on 5 more tracks, and is in negotiations with other interested labels & management teams, Bruce can't sit still for a moment. If he's not working, visiting clubs globally, traveling or producing music, Bruce rarely rests, he says himself "I'll Sleep When I'm Dead. Electronic dance music, it's taking off!"
Thus, Bruce Cullen is sharing with the entire world his unique flavor of dance music, a serious track, brewed for over a decade, from hard work and experience, inspired by many, encouraged by all and supported by the global crowds. A sizzling hot Electronic Dance Music DJ Producer, and not just the music. This is one artist that deserves the respect of the industry, with "Princess Bay" added to Black Hole Recordings, now Bruce has received it in full; Princess Bay Release Date Announced Shortly.
More yet, watch for other big news regarding Bruce Cullen Princess Bay soon from Black Hole, massively backed remixes on the way.
For those that know Bruce, success is standard protocol and always followed up by more.
Princess Bay is a remarkable atmospheric and emotional track that will surely stay on your playlists for the rest of your lives, it has the distinct and very rare element of timelessness, a quality born from genuine true love for real electronic dance music. Bruce's future gains strength, global inquiries for bookings continue, this is definitely a DJ/Producer to watch closely.
Bruce Cullen's Facebook, Twitter, his main website BruceCullen.com
About Bruce Cullen:
The Director of Marketing for The International Electronic Dance Music Hall of Fame: http://IEDMHF.Org, a global entertainment company, a company about to take center stage, inquire on the website, become involved as a sponsor or part of the team. Bruce has been seen playing at famous clubs such as The Church in Denver Colorado, at events such as NeXT, NeXTPresents.Com with Emma Hewitt, Marcel Woods and JOOP to name a few. Bruce has headlined at "Earth" in Colorado: http://youtu.be/XDPtf4dNE6c can be seen at events like The LoveParade playing in front of over 1.5 million: http://youtu.be/e83Yj-AXJ7k and various other festivals around the globe. Bruce says, "I would like to thank Ewa Kopko, JOOP, Nenes, Marc Smolinski, Alex Sedletsky, Erik Fretheim, Ghosh, Brandon Schafer, Frank Hulsebos, ID&T and many others; we changed it all, love you all!"