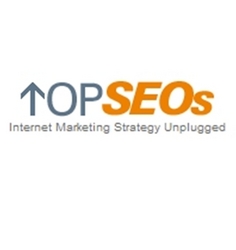 Plymouth, IN (PRWEB) December 8, 2008
California-based Internet marketing company Bruce Clay, Inc. has once again emerged as the top search marketing company.
The December 2008 rankings from topseos once more reiterate Bruce Clay's position as a superior Internet marketing firm.
"Bruce Clay, Inc. has empowered their clients in ways that their competitors will find very difficult to emulate. And it is their unmatched quality of service that makes them a regular name in the 'Best Organic Optimization Firms' list compiled by topseos," says Jeev Trika, Partner at topseos.
Bruce Clay, Inc. is an established source for information, tips, and helpful guides for people looking for Internet marketing services in the areas of search engine optimization, PPC, analytics projects, traffic through branding activities, etc. Absolutely free "how to" placement, ranking advice, and information supported with products, tools, links, tutorials and also fee-based services and training are just a few of the vast number of features that the firm offers.
Tools and techniques offered by Bruce Clay, Inc. will aid in everything from implementing effective programs to developing do-it-yourself Internet marketing strategies and plans.
"Twelve years after our company was founded we have had offices spread across five countries with three more to open soon. We have constantly been listed among the top Internet marketing firms purely on the basis of the kind of services our clients have received. Bruce Clay, Inc. is the partner to use if you are looking to plan, build, optimize, and promote your website," says Bruce Clay, President of Bruce Clay, Inc.
For more information about Bruce Clay, Inc. visit http://www.topseos.com/bruce-clay-inc.
Find out more about rankings from topseos at http://www.topseos.com/rankings.
###