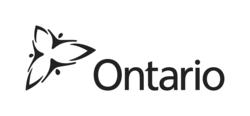 From the Trail, there are excellent views of the rolling countryside and Nottawasaga Bay.
Collingwood, ON (Vocus/PRWEB) February 21, 2011
Blue Mountains Bruce Trail Club is hosting the annual End to End hike May 28-29, 2011, a highlight of the year round hiking destination. The club offers experienced hikers or those new to the sport organized excursions to explore the magnificent Niagara Escarpment, a UNESCO World Biosphere Reserve. One of nine Bruce Trail Clubs who support The Bruce Trail Conservancy, each club manages a section of the Trail. All Club activities are overseen by volunteers. Trail maintenance, stewardship, public education, hiking programs and landowner relations are a few of the important tasks managed by Club volunteers.
The terrain changes abruptly as the Bruce Trail enters the area known as the Blue Mountains from Lavendar to Craigleith. Here are Ontario's best-known ski resorts, set among high bluffs interspersed with deep wide valleys. From the Trail, there are excellent views of the rolling countryside and Nottawasaga Bay. The Blue Mountains area has exciting organized hiking opportunities year round through the Blue Mountains Bruce Trail Club.
From starting hikes in the Collingwood and SInghampton areas to annual End to End hike not for the faint of heart, the Bruce Trail has something to offer everyone.
The annual End to End Blue Mountains hike scheduled for May 28 and 29, 2011 covers 66 km over the two days where participants hike at their own pace. A reasonable registration fee of $25 includes transportation from the Highlands Nordic Centre west of Duntroon, refreshments and badges for those successfully completely the two legs of the trail. There is even a social gathering at the completion of the first leg on May 28th at the Nordic Centre.
Bruce Trail clubs offer hikers helpful tips on what to wear for clothing and footwear and appropriate snacks and drinks to take on the journey. Hikers are encouraged to purchase a Bruce Trail Map before hiking anywhere on the Trail. The map sales support the Conservancy and it provides detailed access anywhere in Ontario. The best place to secure a map to explore the Lavendar to Craighleith section of the Bruce Trail is at the Collingwood Tourism Information Centre.
There are over 40 organized hikes scheduled in the Blue Mountains region of the Bruce Trail until the end of May 2011 with the annual End to End hike as the grand finale of the Winter/Spring season. To learn more about all the hikes available, costs, hike descriptions, degree of difficulty and other details, visit http://www.bmbtc.org/HS/2010WHS.pdf
And for hikers taking a multi-day excursion, there are many log cabins, bed and breakfasts and guest houses for Blue Mountain accommodations from Lavendar to Craigleith.
For more information on the Blue Mountains region of the Bruce Trail, visit http://brucetrail.org/
About RTO7
Regional Tourism Organization 7 (RTO7) is a tourism organization encompassing the counties of Grey, Bruce and Simcoe in Ontario. RTO7 is led by a volunteer, industry-led board of directors consisting of 15 voting members drawn from private and non-private tourism businesses and organizations across Bruce, Grey and Simcoe to represent the interests of Region 7 tourism.RTO7 was incorporated as a not-for-profit corporation in December 2010 and the first board of directors >http://region7transition.ca/cms/board> is in place. RTO7 will work collaboratively with its tourism partners and stakeholders to enrich the region's diverse tourism experiences in order to sustain and grow visitation, investment and tourism receipts. For more information, visit the website at http://www.region7transition.ca
Contact
Erin Sufrin | PUNCH Canada| O: 416.360.6522| erins(at)punchcanada(dot)com
###