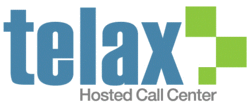 Partnering with Telax Hosted Call Center gives us [...] reliability. It's a solution that we're excited to use and excited to offer as part of our business services portfolio.
Toronto, Canada (Vocus/PRWEB) April 01, 2011
Today, the century-old communications provider Bruce Telecom announced a 5-year partnership with Telax Hosted Call Center. After identifying the need for a next-generation call center solution both for its customers and for internal use, Bruce Telecom considered its on-premise call center options and eventually chose Telax. Telax's call center software was selected based on its excellent reputation, extensive functionality and certified Metaswitch interoperability. Service will extend to the company's own 26 call center agents and the Telax solution will be made available to its business customer base immediately.
"In areas like Bruce County with averages of 350 cm of snowfall per winter, having a reliable network infrastructure and crisis management plan for service continuity is an utmost necessity," explained Bruce Telecom President & CEO Eric Dobson. "Partnering with Telax Hosted Call Center gives us that reliability. It's a solution that we're excited to use and excited to offer as part of our business services portfolio."
In order to provide maximum scalability, performance and cost reduction, SIP trunking will be used to integrate Bruce Telecom's Metaswitch with the Telax Hosted Call Center platform. Unlike traditional telephony, where bundles of physical wires delivered voice calls from service provider to business, SIP trunking replaces fixed PSTN lines with VoIP calls provided over the Internet as well as Private IP networks. Failover for disaster recovery and service continuity for Bruce Telecom will rely on remote agents and routing using the traditional public switched telephone network (PSTN).
Leveraging the latest in cloud-based technology, this partnership offers unique advantages for Bruce Telecom and its customers in Southwestern Ontario. "We're very excited to be partnering with Bruce Telecom, they have an incredible history and an exciting future. There aren't a lot of companies in Canada that can say they've been leaders in customer service for over 100 years," said Telax Hosted Call Center President Mario Perez.
About Bruce Telecom:
Since its inception over a century ago, Bruce Telecom has grown to offer world-class telecommunication services to Kincardine, Port Elgin, Paisley, Tiverton, Southampton, Owen Sound and surrounding areas. Bruce Telecom continues to invest heavily in its infrastructure and takes pride in being on the Leading Edge of Technology, offering Local and Long Distance Telephone, High-speed DSL Internet Service, Business Communication Solutions and Digital TV. For more information visit Bruce Telecom on the web at http://www.brucetelecom.com
About Telax Hosted Call Center:
Telax Hosted Call Center is North America's leader in hosted call center solutions. Based in Toronto, Canada, Telax has been providing cloud-based business solutions to prominent public and private sector organizations since 1999. The simplicity delivered by Telax services enables clients like Best Buy, Northrop Grumman, Johnson & Johnson, CI Investments, the Globalive Group of Companies, Health Canada and the GSA, to reduce costs and improve efficiency, so that they can do more with their most critical resource: people. For more information, visit http://www.telax.com. For the latest Telax news, visit http://www.telax.com/category/news.
###