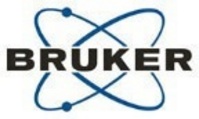 BILLERICA, Mass. (PRWEB) June 23, 2008
The presentation will be webcast live starting at 2:30 PM Eastern Time on Thursday, June 26th. The webcast can be accessed on Bruker Corporation's website at http://www.bruker.com with playback available until July 26th.
ABOUT BRUKER CORPORATION
Bruker Corporation (NASDAQ: BRKR) now operates in two business segments, BioScience and BioSpin. For more information, please visit http://www.bruker.com.