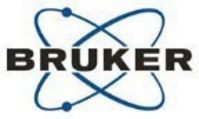 Bruker has reached an important milestone in its microanalysis strategy, aimed at further extending the versatility and analytical power of its product lines for the micro- and nanoanalysis markets
BERLIN, Germany (PRWEB) August 5, 2008
Dr. Gert Nolze, EBSD Product Manager at Bruker AXS, commented: "The new Bruker EBSD system CrystAlign provides several innovative capabilities: it features ultra-fast acquisition rates of up to 750 patterns per second with the unique ability of scanning the sample at a constant frame rate and storing the patterns as a string of images for subsequent indexing and evaluation. Acquisition time is thus independent of the sample type, and sample throughput can be maximized."
"This novel EBSD collection strategy allows re-processing of the data, investigation of individual patterns and re-analysis of the crystal orientation maps without repeated data acquisition."
"Bruker has reached an important milestone in its microanalysis strategy, aimed at further extending the versatility and analytical power of its product lines for the micro- and nanoanalysis markets," stated Thomas Schuelein, Bruker AXS Executive Vice President. "Our novel CrystAlign system complements the capabilities of our QUANTAX EDS system by providing powerful tools for EBSD data acquisition, interpretation and display of results, while making the EBSD technique much more accessible to the general microanalysis and SEM user."
Bruker AXS Microanalysis plans to make additional announcements and presentations at M&M 2008. Bruker scientists will be available for discussions at Bruker booth 1109.
ABOUT BRUKER AXS:
For more information about Bruker AXS and Bruker Corporation (NASDAQ: BRKR), please visit http://www.bruker-axs.com and http://www.bruker.com.
MULTIMEDIA GALLERY http://www.businesswire.com/cgi-bin/mmg.cgi?eid=5742442