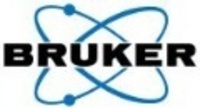 BILLERICA, Mass. (PRWEB) February 27, 2008
On Tuesday, March 4th, Bruker will also host its annual Pittcon press luncheon for journalists and editors of scientific and trade journals, starting at 12:00 noon in the New Orleans Marriott Hotel at the Convention Center. This press conference will include approximately 30 minutes of new product presentations, followed by a Q&A session (not intended for the financial community). For complete details and to RSVP, please visit http://www.bruker.com/pittcon-press or contact haydar.kustu@bruker.com .
Bruker expects to introduce numerous innovative high-performance systems and solutions for life science and materials research, for molecular diagnostics and imaging research, for homeland security, as well as for applied and industrial analysis at Pittcon.
Selected new products and solutions that will be introduced and shown by Bruker at Pittcon 2008 include:
-- the unique Complete Molecular Confidence(TM) solution for small molecule analysis, combining unambiguous on-the-fly molecular formula determination followed by molecular structure verification or determination,
-- a novel, very powerful small molecule and drug imaging MALDI-FTMS solution for drug development, biological research and clinical research,
-- new compact and portable FT-IR systems for the identification of suspicious powders and of distant chemical clouds for homeland security and environmental/industrial monitoring,
-- new combustion analysis and spark-OES systems for metals analysis, and
-- new analytical service program offering measurements on a wide range of Bruker techniques;
Several additional new Bruker high-performance products will be announced at Pittcon.
Pittcon 2008, the 59th Pittsburgh Conference and Exposition on Analytical Chemistry and Applied Spectroscopy, is being held Sunday, March 2nd through Thursday, March 6th in the New Orleans Convention Center. For further information, please visit http://www.pittcon.org
ABOUT BRUKER (NASDAQ: BRKR)
As of February 26, 2008, the renamed Bruker Corporation has become the parent company of the entire Bruker group of companies. After the closing of the acquisition of the Bruker BioSpin Group, Bruker Corporation now operates in two segments, the life science and analytical (LSA) systems segment, and the international advanced superconductor (IAS) segment. For more information, please visit http://www.bruker-biosciences.com.