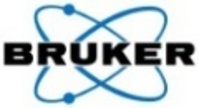 NEW ORLEANS (PRWEB) March 6, 2008
The prestigious Pittcon Editors' Gold Award has been awarded to the breakthrough benchtop Bruker AXS SMART X2S Crystal-to-Structure(TM) small molecule X-ray system which for the first time allows chemists without crystallography training to obtain routine small molecule 3D structures under full automation.
The Pittcon Editors' Bronze Award has been awarded to Bruker AXS' novel benchtop S2 PICOFOX(TM) TXRF (total reflection XRF) system for easy-to-use and robust ultra-trace elemental analysis with straight-forward and cost-effective sample preparation. The transportable S2 PICOFOX is expected to complement or replace AA and ICP in many pharma, geological, mining, environmental and food testing applications.
Moreover, the Pittcon Editors have given an 'honorable mention' to Bruker Daltonics' unique new high-performance apex-ultra(TM) MALDI-FTMS platform for drug and metabolite tissue imaging at therapeutic dosing levels.
Separate detailed trade journal and scientific press releases are available for all new Bruker products introduced and exhibited at Pittcon 2008:
Life Science Mass Spectrometry:
-- New apex-ultra(TM) small molecule and drug imaging MALDI-FTMS solution with smartbeam(TM) laser technology for drug development, biological and clinical research, permitting drug and metabolite tissue imaging at therapeutic dosing levels,
-- Next-generation micrOTOF(TM)-Q II with new performance standards in fast, high resolution and accurate LC/MS/MS performance with the revolutionary SmartFormula 3D method for automated unambiguous molecular formula determination,
-- Novel MALDI-TOF/TOF biotherapeutics analysis solution MALDI-TDS(TM) that allows top-down sequencing, PEGylation site and N/C-terminal assignments in protein drugs,
-- ETD II module for the HCT-Ultra(TM) high capacity ion traps for ultra-sensitive analysis of PTMs, such as phosphorylations or glycosylations, up to 12 kDa proteins,
-- New FlashFormula(TM) nanotechnology-assisted NALDI-TOF solution for rapid, high-throughput small molecule detection and identification without LC separations;
NMR and FT-IR Molecular Spectroscopy:
-- new Complete Molecular Confidence(TM) solution for small molecule molecular formula determination by SmartFormula 3D followed by NMR automated structure verification,
-- Avance(TM) III NanoBay compact NMR spectrometer for chemistry research and teaching,
-- Expanded NMR Metabolic Profiling Database for identification and quantification of more than 500 metabolites in body fluids and metabolites of drugs and food ingredients,
-- VERTEX 70v FT-IR spectrometer for research with vacuum operation,
-- The new research-grade EM 27 and the new ruggedized HAWK FR for homeland security first responders are both open-path FT-IR spectrometers to observe air contamination, emissions from smoke stacks, waste disposal, accidents or terror threats.
-- The new Mobile-IR is a compact, portable FT-IR with laboratory grade performance to identify hazardous substances for environmental, crime scene and security applications,
-- The MultiRAM is an automated FT-Raman for research and routine analysis of organics and inorganics, such as nano-materials and pharma raw materials and formulations.
-- The new Bruker Analytical Services offerings for the pharmaceutical, biotech and petroleum industries now include advanced FT-NMR, TD-NMR and FTIR;
X-ray, Spark-OES and Combustion Analysis:
-- Revolutionary SMART X2S (Crystal-to-Structure), the world's first benchtop X-Ray crystallography system for fully automated 3D structure determination by chemists,
-- Novel, robust and easy-to-use S2 PICOFOX benchtop TXRF System for trace elemental analysis in lieu of AA/ICP in pharma, geological, mining, environmental and food testing
-- Novel D2 CRYSO(TM), a unique bench-top crystal orientation ED-XRD analyzer for the determination of lattice orientations in growing and processing single crystal materials,
-- New G8 GALILEO ONH provides fast and precise determination of Carbon, Sulfur, Oxygen, Nitrogen and Hydrogen by combustion analysis for steel plants and foundries,
-- New Q4 TASMAN benchtop CCD-based spark OES offers simple routine handling, optimal analytical performance and cost effective operation with minimal maintenance.
To download complete Bruker Pittcon 2008 Press Releases, visit http://www.bruker.com/pittcon-press .