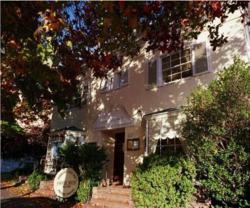 Since we have been around for so long, people try new places, but when they come in again, they like the fact that it is the same place with a personal and comfortable atmosphere
Berkeley, CA (PRWEB) April 19, 2012
Located in a historic Berkeley, home for 40 years, Le Bateau Ivre has stayed peacefully planted as a neighborhood restaurant since it first opened in 1972. This locally owned eatery harnesses an old world European ambiance with an exquisite banquet hall, creating the ideal venue for private dining and weekend brunches. To celebrate its 40-year anniversary on March 5, the restaurant prepared a lineup of programs for customers to enjoy.
"Since we have been around for so long, people try new places, but when they come in again, they like the fact that it is the same place with a personal and comfortable atmosphere," Arlene Giordano of Le Bateau Ivre Restaurant said. "Our anniversary was flanked by old friends of our restaurant. Ed Neff and Friends performed on Feb. 29, while the Dazzling Divas, who performed for our 35th anniversary, performed on March 7."
Le Bateau Ivre Restaurant constantly works hard to keep a variety of international flavors and traditional favorites. Whether scoping out a lunch, dinner or brunch menu, all of its food selections uphold a superior standard with fresh and healthy ingredients. The restaurant offers daily specials that make every mouth melt for more, and the kitchen easily accommodates various diet constraints and allergies by serving a variety of delicious vegetarian dishes and gluten-free desserts. Le Bateau Ivre Restaurant creates a classic, comfortable and creative environment for its patrons, regardless of which meal they choose.
For more information about Le Bateau Ivre Restaurant, call 510-423-0764, view the restaurant on the web at http://www.lebateauivre.net or visit 2629 Telegraph Ave. in Berkeley.
About Le Bateau Ivre Restaurant
Berkley's Le Bateau Ivre Restaurant fuses European styles with international and traditional favorites. Its personalized establishment provides private dining; weekend brunches; a banquet hall; breakfast, lunch and dinner selections; a full bar; and free WiFi.