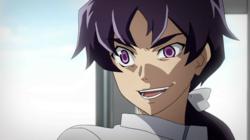 Bruno Wang will be providing coverage of FanimeCon 2012 at his website/blog located at www.brunowangtaiwan.com.
San Jose, California (PRWEB) May 02, 2012
Anime, manga and pop culture critic Bruno Wang will be part of the press contingent for the 2012 FanimeCon at the San Jose Convention Center, San Jose CA. FanimeCon is the largest annual event in Northern California dedicated to anime, manga, gaming and Japanese otaku culture. Northern California is a hotbed of interest in this important market, and FanimeCon is one of the most important such events in the United States.
This annual event features video, live music, costume events, tournaments, dealers market, Japanese art and artists and live panels featuring guests of honor from Japan and the American anime, manga and gaming industry. Known throughout the world as the "By Fans, For Fans" event, FanimeCon drew over 20,000 visitors in 2011 and expects even larger attendance figures in 2012.
Run by Anime Resource Group (ARG), Fanime held it's first event in 1994 at California State University, Hayward, and has been steadily growing since. It expects to generate more than $10 million in local economic impact in 2012. This year Fanime is sponsoring a blood drive to benefit the Stanford Blood Center. For details and more information visit their website at http://www.fanime.com/
Bruno Wang will be providing coverage of FanimeCon 2012 at his website/blog located at http://www.brunowangtaiwan.com.
About Bruno Wang:
Bruno Wang was born in Taiwan, where he immersed himself in the varied cultural influences of the island, including those from Japan. Since moving to the United States, Mr. Wang has continued the study of anime, manga and Japanese culture, and possesses an encyclopedic knowledge of the mediums history. He is a frequent guest author on a number of major anime and manga websites and blogs. In addition, Mr. Wang provides his own expertise on current trends in anime and manga in Japan on his website: http://www.brunowangtaiwan.com.
Since moving to America Mr. Wang has also turned his expertise to wine, food culture and American popular film and television, and publishes analysis and reviews frequently. A resident of the San Francisco Bay Area, Mr. Wang is a noted resource for information on restaurants, food trends, and locally available wine finds.