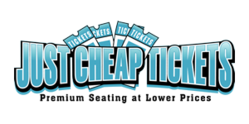 Bruno Mars tickets are expected to sell very quickly due to the popularity of the young artist.
Brookfield, WI (PRWEB) February 27, 2013
The singer/songwriter will also tour Europe and the UK from October 2 until November 15. JustCheapTickets.com has tickets on sale for all North American tour dates, and fans are ready to obtain the best seats they can for a show appearing nearby.
Many U.S. cities have been put on the tour schedule, including Philadelphia, Pennsylvania; Boston, Massachusetts; Uncasville, Connecticut; Newark, New Jersey; Columbus, Ohio; Chicago, Illinois; Seattle, Washington; Sacramento, California; Salt Lake City, Utah; Las Vegas, Nevada; Austin, Texas; Nashville, Tennessee; Louisville, Kentucky; and Charlotte, North Carolina. The popular performer will also visit Canada, including Toronto, Montreal, Quebec City, Calgary, Edmonton and Vancouver. Fans are eager to acquire tickets for a performance by the entertainer who was born and raised in Honolulu, Hawaii, 27 years ago.
"The Moonshine Jungle Tour" is the second time that the singer will be traveling to a variety of locations to perform his music and entertain his many devotees. His musical talent includes performances that cover a range of genres such as reggae fusion, soul, pop and R&B. His two albums have sold more than six million copies around the world, and his singles have sold more than 40 million worldwide.
Bruno Mars tickets are expected to sell very quickly due to the popularity of the young artist. As a child, he was exposed to many different musical styles and came from a family devoted to music. His mother was a dancer and singer, and his dad performed Little Richard music of the rock and roll genre. The singer's uncle was an Elvis impersonator who influenced him to perform on stage when he was just three years old. It is little wonder that he was interested in taking up music as a career.
During the upcoming "Moonshine Jungle Tour," the talented performer will appear with other artists on select dates. These entertainers include Ellie Goulding and Fitz & The Tantrums. Between North American concerts and those being performed in the UK and Europe, the versatile entertainer will be on the road for a good portion of 2013. The tour is just the opportunity that fans have been waiting for pertaining to live concert events by their favorite artist. Tickets could sell out for numerous dates in North America and internationally.
About Us
JustCheapTickets.com has Bruno Mars tickets, Justin Timberlake tickets and Jay-Z tickets available.