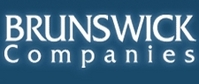 Akron, OH (PRWEB) December 5, 2009
Brunswick Companies announced today the availability of a new lawyers professional liability insurance plan specifically designed for defense firms, featuring extremely competitive rates and enhanced coverages. This new program, endorsed by DRI ("The Voice of the Defense Bar") replaces the DRI's previous plan, which had recently downgraded its coverages.
This new defense attorney professional liability policy includes the following enhanced coverages (available in most states):
•Mutual Choice of Counsel - the previous carrier's new form had eliminated this coverage in most states
•Disciplinary Proceedings - Increased from $10,000 / $10,000 to $25,000 / $100,000
•Loss of Earnings - Increased from $500 / $10,000 / $10,000 to $500 / $10,000 / $50,000
•"50% Deductible Reduction" for settlement by mediation
•"Subpoena Assistance" coverage
•"Pre-Claim Assistance" coverage
•"Crisis Event" coverage
•Introduction of "soft" hammer clause
•Express title agent coverage
•Coverage for lobbying / government affairs adviser activities
•Coverage for publication of research papers
•Option to purchase tail coverage on individual attorney basis
•Free retirement tail after being insured in the program for three straight years (instead of five)
Brunswick Makes It Easy to Obtain a Quote, Compare Coverages
With over 35 years of risk management and professional liability insurance underwriting experience, Brunswick Companies is widely recognized for their long-term commitment to managing the specialized exposures of legal professional groups of all areas of practice by offering a wide range of errors and omissions insurance plans tailored to fit the needs of each firm.
Brunswick Companies' legal malpractice insurance specialists stand ready to assist attorneys in comparing their current coverage to the DRI-endorsed plan, helping firms make an informed decision as to which coverage best meets their needs.
To receive a quote, complete Brunswick Companies' easy online lawyers professional liability quote request form.
Comprehensive Coverage from a Source You Trust
DRI is the international organization of attorneys defending the interests of businesses and individuals in civil litigation.The new program carrier is Catlin Insurance Company, Inc. ("Catlin"). Catlin is a leading global insurance company rated "A" (Excellent) by A.M. Best and is the largest syndicate operating within Lloyd's.
Brunswick Companies is an experienced team of risk managers and insurance underwriters, providing proactive solutions to companies and professional groups of all sizes by implementing a customized "best practices" approach to effective business insurance, surety bonds, personal lines, professional liability, and financial services.
###