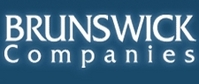 Business owners and professionals face special risks, having worked hard to make their operation a success.
Akron, OH (PRWEB) February 3, 2010
Brunswick Companies announced today that its disability insurance specialists are utilizing a combination of individual disability insurance and overhead expense insurance to improve protection for their professional clients across the country.
"Business owners and professionals face special risks, having worked hard to make their operation a success." stated Michelle Hirsch, Vice President of Brunswick Companies. Most people underestimate the probability that they will face a disability, perhaps thinking "It won't happen to me." But the fact is, one in three Americans will become disabled for a period of at least three months before reaching age 65, and the average length of disability is 2-1/2 years, according to the Commissioners Individual Disability Table A, CSO.
An Individual Disability insurance policy can provide regular monthly income to help maintain your standard of living and keep your current assets and financial goals for the future intact.
A disability can jeopardize even the most thriving business. Hirsch recommends business owners purchase a tax deductible Overhead Expense insurance in addition or separate to an Individual Disability insurance policy. "This coverage can keep your business running smoothly by reimbursing business expenses until you can return to work, preserving the valuation of the business you have worked hard to build."
Benefits of Overhead Expense insurance helps pay the bills, providing funds to pay the business bills and employee salaries.
In today's competitive environment, even a temporary closure is risky. Overhead expense insurance allows your business to remain on good terms with customers and creditors, retaining the businesses value until you return or should you decide to sell your business due to a permanent disability.
With over three decades of risk management and underwriting experience, Brunswick Companies is uniquely qualified to create customized solutions offering a variety of reputable plans from top-rated insurers. There are many companies offering Disability insurance, and each product is different. Hirsch stated, "Shopping based on rate alone may result in obtaining a contract that offers little protection when you most need it. There are dramatic differences in coverages and exclusions, as well as cost-effectiveness of coverage. Our Disability insurance specialists are experienced in providing the information to compare policies and make an informed decision."
To request additional information, visit brunswickcompanies.com or call Michelle Hirsch at 800-686-8080.
###