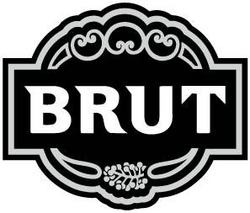 Rome stated, "Brut came strong to the 2011 Smack-Off, providing top-drawer prizes and a whole lot of encouragement for my listeners to bring their best stuff today."
New York, NY (PRWEB) April 8, 2011
BRUT has teamed with The Jim Rome Show to sponsor the Smack-Off, an annual competition in which select listeners are invited to provide their best "Smack Talk." Jim has referred to the Smack-Off as "the most important show of the entire year," and a way to recognize the best callers to the show. Through a March Madness-style bracket, listeners weigh in to determine the "Best Caller of the Year."
After three hours of "Smack Talk" today, the 2011 Smack-Off contest winner was announced, with the Best Caller title going to Brad in Corona, his second win in three years. BRUT was proud to provide a choice between two grand prizes, including:

The REAL Smack Down: Tickets to a MMA fight in Las Vegas, including round trip airfare, two-night hotel stay, $500 spending cash and two tickets to the fight
Tailgate Hero: Full tailgate party at the stadium of the winners' choice and RV rental
Additionally, all contestants received a BRUT dopp kit worth $30, including such items as BRUT deodorant, Splash On, Cologne and more.
Rome stated, "Brut came strong to the 2011 Smack-Off, providing top-drawer prizes and a whole lot of encouragement for my listeners to bring their best stuff today."
The BRUT brand has stood for a classic, American definition of masculinity for over 40 years. With past famous spokesmen such as Joe Namath, Muhammad Ali, and Jimmy Connors, BRUT has positioned itself to live up to their tagline "The Essence of Man."
About BRUT®
BRUT believes that each man has an inalienable right to smell like a man. For over 40 years, the brand has been interwoven into the fabric of America with their product line complementing all stages of men's grooming. BRUT is distributed by Idelle Labs Ltd., a division of Helen of Troy Ltd. in the US. For more information, please visit http://www.facebook.com/BRUT.
About The Jim Rome Show
Nationally syndicated by Premiere Networks, The Jim Rome Show features one of the most respected voices in the world of sports broadcasting. Known for his aggressive, informed, rapid-fire dialogue, Rome broadcasts live from 9 a.m. - noon PT, Monday through Friday. The program airs on 230 affiliates and reaches more than two million listeners each week. Rome's Smack-Off began in 1995, and this year marks the 17th annual event. For more information, please visit http://www.JimRome.com.
# # #