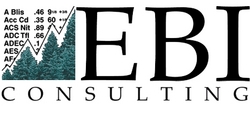 Burlington, MA (PRWEB) May 26, 2010
EBI Consulting is pleased to announce that Bryan Bakis has joined as Vice President of Engineering Services. Mr. Bakis has over 30 years of broad based engineering and project management experience with a focus on the wireless telecommunications industry. EBI has worked with Mr. Bakis since 2000 when he was the Development Manager at T-Mobile USA's New England office, where EBI was selected to provide environmental consulting services following an intense approval process.
Mr. Bakis will work to develop EBI's engineering assessment and design capabilities within the Telecommunications, RF Safety, Real Estate, and Industrial and Institutional Services divisions. Since its inception in 2006, EBI's RF-EME program has grown over 400%, now serving 8 wireless carriers in 29 states. Bryan will continue this momentum to best serve our clients' objectives and goals and build upon the services that we provide to create enhanced value for our clients.
Bryan holds a B.S. in Civil Engineering from Northeastern University. He is a Registered Professional Engineer in 6 states, and is seeking additional state licenses. Mr. Bakis will be located at EBI headquarters in Burlington, Massachusetts, and can be reached at bbakis(at)ebiconsulting(dot)com and (617) 216-2128 (m).
###