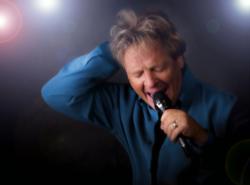 Sixteen of Duncan's singles have been No. 1 songs on Christian radio. Duncan was inducted into the Christian Music Hall of Fame along with Amy Grant and Al Green. His recordings have been celebrated with four Dove Awards and one Grammy Award.
Seattle, WA (PRWEB) June 12, 2013
Bryan Duncan will give you his new Conversations album free if you post a video celebrating a father figure in your life. Duncan also is donating music through the Dads Who Serve and Fathers Who Serve campaigns.
Duncan's father/son duet, Every Father Is A Son, was released to Christian radio through PlayMPE recently. Duncan is working with Christian radio stations - doing interviews and giving away music - throughout June. He hopes to encourage their listeners to honor their dads on more than just Father's Day.
Every Father Is A Son, a poignant look at a relationship between a father and his child, features Bryan Duncan's youngest son, Devin, sharing the lead vocals. Duncan laughs about the process of working with his son, who had no recording experience or vocal training, on the song. "It reminded me a lot of how God must feel dealing with me on a daily basis, walking in absolutely clueless about what he wants me to do or how to go about getting it done."
"I wasn't thinking about recording the song with my dad for an album," says Devin Duncan. "My grandfather was in declining health and I thought the song would be meaningful for our family."
"My father's death was kind of a wake up call," says Bryan Duncan, "that reminder that we all get, when someone close to us dies, that our time here is short."
"My dad was a preacher. He would close every church service with the question 'if you were to die today, where would you spend eternity?' When my dad passed away it was a reminder of how important it is to know your Heavenly Father."
"One of the themes in the song is remembering how precious our time together is. I wanted to share the experience of recording the song with my son and share the finished version with fathers and their children everywhere."
Duncan is donating Every Father Is A Son to the Dads Who Serve and Fathers Who Serve campaigns throughout June.
Fathers Who Serve pays tribute to fathers who serve their communities and country as first responders and in the military. These fathers make sacrifices that may include missing significant celebrations, like Father's Day, with their children. Anyone can give Duncan's father/son duet free to a father who serves at FathersWhoServe.org.
The Dads Who Serve campaign is celebrating fathers who serve children directly – as teachers, ministers, coaches and volunteers in children's programs. The campaign is using Father's Day as a springboard to celebrate engaged dads for more than just a day. It aspires to encourage more fathers to serve children in their schools, churches and communities by rewarding those who do, by featuring stories of dads who serve and by highlighting the critical role dads can play in programs that serve children.
"Children who are served by engaged fathers tend to thrive. They are more likely to graduate school at all levels and less likely to end up in poverty," says Christopher Redner, CEO of Children In Need and Director of Dads Who Serve. "As a result, many schools are actively recruiting dads to offer their time and talents to students. Dads Who Serve can help by drawing attention to the impact father figures can have on child development and on the quality and security of our schools."
"Kids benefit from seeing parents serve firsthand. It's no secret we learn values from our role models. It's important that there are men among a child's positive role models."
Children In Need Inc. is a non-profit organization dedicated to raising awareness and understanding of issues that impact children through programs like World Week and Dads Who Serve.