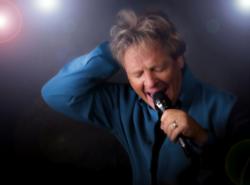 People can hear Duncan's entire Conversations album and the stories behind the songs free at http://SoGoodForTheSoul.com.
Lewiston, ID (PRWEB) June 28, 2013
Christian music legend Bryan Duncan will perform a concert at The House of Faith in Lewiston, ID on Friday, July 12 at 7:00 pm.
Duncan started performing professionally with the Sweet Comfort Band and recorded six albums with them before launching a solo career. He has released 14 solo albums, including his new album Conversations, and three more with The NehoSoul Band, selling in excess of 1.2 million records and videos.
People can hear Duncan's entire Conversations album and the stories behind the songs free at SoGoodForTheSoul.com
Duncan was inducted into the Christian Music Hall of Fame along with Amy Grant and Al Green. His recordings have been celebrated with four Dove Awards and one Grammy Award.
The I See You Tour features Duncan performing some of his 16 No. 1 radio hits and songs from his new album Conversations, including the hit song I See You, a grateful acknowledgement of God's presence and participation in our lives.
"My wife does this thing throughout the day," says Bryan Duncan. "She'll be working at something and out of the blue she'll just stop, point to the sky and say 'I see you!' I had to smile because it is such a great example of being in the moment with God. I don't see that kind of acknowledgement of God very often. It seemed like the perfect idea for a song."
Duncan recorded the I See You Video live, unplugged style, at Palmtree Productions' 4,000-square-foot facility in Tupelo, Mississippi. Palmtree Productions, Inc. is an award-winning video production company specializing in music videos, commercials and corporate videos.
"We've always been huge fans of Bryan Duncan," says Anne Palmer, Producer and Palmtree Productions President. "We were very excited when Christopher Redner contacted us about the opportunity to work with Bryan on a video for his Conversations album! Bryan traveled to our studio to record unplugged versions of some of the songs from his new album with Tupelo-area musicians. It was a pleasure watching Bryan perform and interact with everyone, including many he'd never met until that day."
"Bryan's professionalism, amazing voice and great sense of humor made it a fun and rewarding experience for us."
"I am so excited to have Bryan Duncan coming to our church. Bryan's music, voice, humor and personality have been a blessing to our family," says Robin Pedersen, the concert host. "We have seen Bryan in concert a few times and his soul voice is unmatched."
The House of Faith is an independent church and was established in 1967. We offer dynamic praise & worship as well as children's programs and a variety of other events for the whole family."
Concert tickets are available through TicketsWest and directly from The House of Faith. Call 208.743.1081 for details.
Bryan Duncan is managed by Christopher Redner of Timeless Management, a division of Make It Timeless Inc. Timeless Management represents recording and performing artists and helps them produce great art and develop sustainable careers.