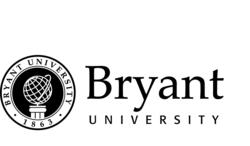 there were many students asking about entrepreneurship. They all seemed very impressed that Bryant CEO has won the national competition repeatedly in the past few years," said Associate Prof. Christopher Roethlein
Smithfield, R.I. (PRWEB) November 07, 2011
For the fourth time in five years, Bryant University's Collegiate Entrepreneurs' Organization (CEO) has been named the best chapter in the country. The announcement was made Oct. 29 at the CEO national convention in Fort Worth, Texas.
The award to Bryant, where entrepreneurship was the No. 1 declared major among incoming students this past fall, recognizes the outstanding tools, workshops, guest speakers and hands-on learning activities the chapter has sponsored in the past year.
The mission of CEO is to inform, support and inspire members of its 230 chapters throughout North America to be entrepreneurial and seek opportunity through enterprise creation. Some of Bryant CEO's standout events, programs and achievements include:

co-sponsoring Startup Weekend New England, an intensive 54-hour event at Bryant that immersed dozens of aspiring entrepreneurs in the process of moving a business idea to market;
in the past year, helping more than 15 students launch their own businesses, including a social website, a T-shirt design company, and two DJ companies;
offering "How to Find Your Inspiration," a workshop featuring keynote presentations by a number of entrepreneurs including Miguel Dominguez '10, who discussed his startup, Avant Tea;
highlighting students' businesses and entrepreneurial ideas in radio spots produced for student-run WJMF;
providing free consulting services. Recent projects included developing a marketing plan for a nonprofit organization and working with a group of local entrepreneurs to develop a nonprofit accounting platform;
planning the regional CEO conference, which Bryant will host Feb. 3-4, 2012. The conference will feature a variety of "how-to" workshops led by entrepreneurs and other business professionals.
The string of national awards won by Bryant CEO along with regional awards won by Bryant's chapter of Students in Free Enterprise contribute to the University's growing recognition as a campus that nurtures entrepreneurs. At a recent Bryant open house for high school students, "there were many students asking about entrepreneurship. They all seemed very impressed that Bryant CEO has won the national competition repeatedly in the past few years," said Associate Prof. Christopher Roethlein, chair of Bryant's Department of Management.
A full press release about the award is online at http://blogs.bryant.edu/newsroom/?p=947.
Contact:
Tracie Sweeney / tsweeney(at)bryant(dot)edu
Bryant University, Smithfield, RI
(401) 232-6183
###