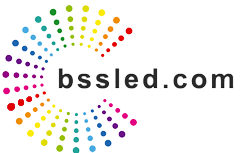 UK Based LED Lighting Manufacturers -
Typical Energy Saving up to 65%!
Cheshire, UK (PRWEB) May 08, 2013
BSS LED Limited, the reputable UK-based manufacturer of LED lighting products has launched its most recent line of products, all of which come with five years warranty.
BSS LED Limited is a UK-based LED light manufacturing company that manufactures LED lighting products. The latest range comes backed by a powerful five years warranty
Log on to http://www.bssled.com to take a look at the whole range of products that the company offers.
The company, which manufactures high quality, competitive LED lights, use up to 65 percent less energy than regular lighting and feature reduced heat output and zero lamp maintenance. Their range of products includes LED high bay, LED low bay, LED flood lighting, LED hazardous area lighting as well as more bespoke LED lighting products.
Speaking about their latest range, a spokesperson for the company said: "At BSS LED Lighting, we provide a total solution for all types of LED Lamps with manufacturing facilities in Germany, UK and China. We offer comprehensive solutions for all types of LED applications for Commercial, Retail and Residential applications, with specialist products developed for market sectors such as the Food Industry and Sports Field Lighting."
The company recently introduced an explosion-proof LED floodlight which earned accreditations such as ISO 9001:2008 and IESNA LM79-08 approvals of their LED Low Bay, LED High Bay and LED Flood Lights.
Customers looking forward to their buying their latest products can download a brochure from their website and check out the whole range to be find the most suitable product to meet their requirements.
BSS LED Limited offers a whole range of commercial and industrial lighting products to choose from. Commenting on the quality of their products, their marketing manager said: "At BSS LED, we like to be different from other LED Companies. We just do LED lighting, we don't import it - we make it! We don't use questionable LED components from China without any safety or EN approvals, but quality LEDs from Citizen and Osram."
For those new to LED technology and not sure about the kind of LED products to choose from, BSS LED's website can even work as a good introduction to the kind of products you can find.
It lists out several resourceful guides to help customers select the most suitable LED light source. "By choosing BSS LED as your LED lighting supplier, you can be assured of a quality LED Lighting solution that will exceed your expectation. If you are looking at LED Lighting, we are here to help, no false promises, just facts and honest advice" – said the director of marketing for BSS LED.
About BSS LED Limited
BSS LED Limited is a leading LED lighting product manufacturer in United Kingdom. It offers a whole range of advanced lightning products, and their latest range is backed by a strong 5-year warranty.
Log on to http://www.bssled.com for further info about their offerings