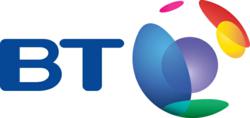 BT has been a major force in health IT for more than 60 years and has a strong history of innovation
(PRWEB UK) 14 November 2012
BT showcases new innovative health services at EHI Live 2012
BT has unveiled two innovative new cloud-based services for the healthcare sector at this year's EHI Live conference at the NEC.
The first service — medical transcription — will be launched early in the new year. It uses voice to text software from 3M which allows users to dictate notes and letters from virtually anywhere, using any device (think smartphones, Dictaphones or digital recorders) for the system to automatically turn into text.
Simple to use, and with an accuracy of up to 99 per cent, the service slashes the time taken on administration tasks, allowing staff to respond more quickly to patients than ever before.
The second service is based on medical imaging, and provides faster and easier access to patient images such as X-rays and scans. The images are stored on a secure archive hosted on BT's new health cloud, and are available to authorised people from any web browser, 24 hours a day. This enables clinicians to access images faster and helps speed up diagnosis.
The new services will be fully managed by BT, and they'll be fully hosted by BT on secure UK servers. Delivery will be via the internet or N3 — the broadband network BT built and runs for the NHS.
They will also be more affordable. New pay-as-you-go tariffs will be available so no upfront investment is necessary, which is particularly attractive given the efficiency challenges the healthcare market is facing.
Judith Halkerston, vice president of BT Global Health, said: "BT has been a major force in health IT for more than 60 years and has a strong history of innovation. We've played a pivotal role in helping put in place key IT infrastructure which underpins many of the services the NHS relies on today.
"Building on this experience we plan to launch a range of innovative new health products to enable our customers to deliver excellence in healthcare. These will not only help transform the service they provide patients, but will also offer more cost efficient payment options in these financially challenging times".
BT's health cloud complies with stringent NHS information security standards and can therefore carry sensitive patient information — something which is essential in a healthcare environment where patient confidentiality is paramount.
The new services are just the first in a range of cloud services BT plans to launch in the coming months.
Others include interoperability, analytics and electronic document management services.
Find out more at http://www.globalservices.bt.com/uk/en/industries/psn