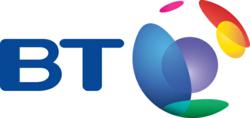 The name 'Public Services Network' begins to seem unjustly limiting, when it could so easily translate as 'Possibilities Start Now'.
(PRWEB UK) 6 November 2012
In one sense, the Public Services Network or PSN is very much what it says it is – a network dedicated to public services.
After all, it's not a complicated concept, so why should it need a complicated name?
And its intended purpose is also widely understood: to enable shared services and collaboration in order to reduce costs and improve services.
That much is very clear.
But the more you understand about PSN, the more you realise that it, in itself, is simply a starting point – the door to a host of new opportunities.
The name 'Public Services Network' begins to seem unjustly limiting, when it could so easily translate as 'Possibilities Start Now'.
A BT sponsored Kable white paper launched at a media round table this morning uncovers just a few of those possibilities, focusing on the prospects for shared services in the public sector and the opportunities that such collaboration could bring.
The promotion of shared services is, of course, hardly a recent development; the idea has been a central and local government priority for some years, if only to assist in the reduction of spending in the public sector. But while this may have been the catalyst for the creation of PSN, the sharing of essential infrastructure and the best-in-class capabilities of individual organisations has since been recognised as a real opportunity to redraw the public services map, and in turn to reshape, fundamentally, how the public sector works together to serve citizens.
Local collaboration has long been at the heart of public service delivery, where a shared understanding of specific local requirements has often driven joint working and sharing of capability between organisations.
The advent of PSN opens up the prospect of looking beyond local partners.
These changes have clearly been identified in the paper Shared services in the PSN era, with one of the key findings showing how common processes are becoming more important than geographic location in the success of shared services, and the resulting benefits to the nation.
Critically it also notes the need to build a culture of change within the public sector, so that organisations are prepared to look beyond the local, to the regional and national.
And it is by doing this that the public sector can start to make real savings and a real difference to the lives of its citizens.
BT share this view. We know that simply tinkering with the processes of service delivery at the edges of PSN will result in only incremental improvement. We know that the drive to embrace shared services needs to come from government and the public sector organisations themselves, who know best what needs to change.
And We know that there needs to be a genuinely fundamental shift in ways of working. BT can help with that transformation by shaping the solutions needed to operate better today and to deliver services better tomorrow.
Right now BT are providing PSN services to connect organisations, unify citizen contact and improve data management to better understand customers and resolve queries faster. And are enabling people to work more flexibly with access to the information they need.
In the longer term, PSN could help the likes of police forces to manage the demands of the environment they operate in, instead of having to react to them, and help health trusts monitor patients remotely 24/7 to diagnose conditions before any complications set in, saving valuable time and money.
Now is the time to think beyond ICT cost-savings and start transforming services. This is BT's chance to help reshape public services for good by connecting people and organisations for a better future. And the possibilities start now.
By Neil Rogers, President, Global Government, BT Global Services
For more information visit BT Global Services website http://www.globalservices.bt.com