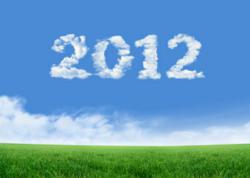 This SaaS solution eliminates needless shopping, which seriously reduces business productivity
Cary, NC (PRWEB) February 23, 2012
BtoB Solutions, an established provider of multi-faceted, vendor-neutral SaaS solutions for business clients worldwide, announced today that it has renewed its partnership with BPSLive to offer a complete cloud-based requisition to payables application that automatically optimizes contracts, so that businesses can significantly boost efficiency and lower costs.
Designed for businesses of all sizes, and particularly of value to medium and enterprise-level operations, BtoB Solutions' innovative new SaaS combines a requisition solution, a purchasing solution, a contract management, and a accounts payable solution in one elegant and robust application.
"This SaaS solution eliminates needless shopping, which seriously reduces business productivity," commented Dan Miller, president and founder of Raleigh-Durham-based B2B Consulting. "By automatically giving the requisitioner or approver the ability to compare products between contracts, there's no longer a need to shop across different vendors."
By using the SaaS to automate their requisition to payables process, businesses can expect to see efficiency gains of over 66%. They can also look forward to a savings of 10-15% thanks to the best price automation feature, which automatically analyzes purchases from all vendors to determine which offer the best value.
For a limited time, BtoB Consulting Solutions' is offering a free analysis and ROI justification. Businesses interested in significantly boosting efficiency and measurably lowering costs can sign up at: http://www.btobsolutions.com/#!free-analysis-and-roi.
In addition, businesses that need implementation support of this or any other SaaS can retain BtoB Consulting Solutions to function as their internal champion, and work with their departments to ensure a smooth, successful implementation.
For more information or media inquiries, contact Dan Miller at dmiller(at)btobsolution(dot)com or (919) 238-9565.
About BtoB Solutions
BtoB Solutions' primary mission is to provide its clients with multi-faceted, cloud-based (SaaS), vendor-neutral solutions, that are: secure, economical, easy to use and implement, reduce costs, streamline workflow processes and provide compelling ROI's. BtoB Solutions have focused mainly on the supply chain side of the business, reducing customer costs from point of requisition to accounts payable. Customers see on average a 25% to 50% reduction in spending based on the selected partners. Services include helping clients outsource a range of requisition to payment functions, including supplier and contract management, to completely outsourcing procurement and payables processes. Learn more at http://www.btobsolutions.com.
###