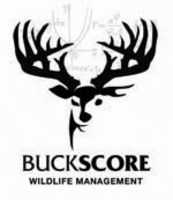 I was raised in central Kentucky where I grew up hunting and fishing. It was here I first developed a passion for wildlife.
La Grange, KY (PRWEB) October 6, 2010
Registered wildlife biologist, Emily Flinn, is proud to announce the development of Buckscore Wildlife Management.
Buckscore Wildlife Management is a science-based, wildlife and habitat management company assisting landowners, lease holders and hunt clubs in reaching their hunting, habitat and wildlife management objectives. Buckscore Wildlife Management (BWM) provides technical guidance based on the three main components of a successful property: herd/population, hunter, and habitat management. Through a wide variety of traditional and innovative management techniques, BWM is capable of custom-tailoring their consulting services to fit the needs of both small recreational landowners as well as large hunting outfits.
"I was raised in central Kentucky where I grew up hunting and fishing. It was here I first developed a passion for wildlife," stated Emily Flinn, lead wildlife biologist with BWM. "This motivates me to provide sound wildlife and habitat management for land managers and hunters in order to achieve their individual goals and create memorable outdoor experiences for generations to come."
Flinn earned her Bachelor of Science (B.S.) from Eastern Kentucky University (EKU) majoring in wildlife management. Under the direction of Dr. Steve Demarais at Mississippi State University (MSU), she received her Master of Science (M.S.) in wildlife and fisheries with a focus on white-tailed deer management. In addition to gaining extensive background in game management and ecology, she also obtained knowledge of captive deer facilities, deer handing and sedation, artificial insemination, and the deer breeding industry. Flinn is a registered Wildlife Biologist (AWB®) with The Wildlife Society.
Buckscore Wildlife Management is based in La Grange, Kentucky, and is a sister company of Buckscore™ deer measurement system. Buckscore™ is an educational and data collection tool for biologists and deer hunters. Developed by scientists and biologists with Mississippi State University's Deer Ecology and Management Lab the software allows users to estimate antler size of photographed white-tailed deer. The program uses a unique set of physical features, as well as statistically-derived, models to achieve accurate estimates. The software was developed using white-tailed deer from across North America. A user can trace the antlers of their photographed buck and the program will transform the two-dimensional measurements into three-dimensional estimates.
For more information about Buckscore™ or Buckscore Wildlife Management, visit http://www.buckscore.com or become a friend of Buckscore via our Facebook page.
###