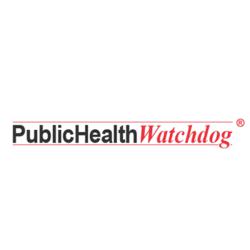 New York, New York (PRWEB) December 05, 2012
Public Health Watchdog, a media outlet created to protect and warn consumers about dangerous products that could affect their health, is updating the public about recent safety concerns related to high-powered magnet toys. According to consumer safety groups such as the U.S. Consumer Product Safety Commission (CPSC), these products pose a serious hazard to children when swallowed. Public Health Watchdog supports the CPSC's efforts to ban the magnetic toys, which are sold under brand names such as Buckyballs and Buckycubes, Zen Magnets and Neocube.
Buckyballs and other similar products consist of a set of small, high-powered magnets made of the mineral neodymium. Typically sold in sets of 100 or more, these magnets are 15 times stronger than ordinary magnets and sold as desk toys and stress relievers. Last year, the CPSC released a public warning about the serious injuries that can occur when children swallow two or more of these tiny magnets. According to the group's press release, the attraction that occurs between the magnets while inside the digestive system can cause small holes in the stomach and intestines, intestinal blockage, blood poisoning and even death. CPSC advised parents to be aware of signs that a child has swallowed these magnets, including abdominal pains, nausea, vomiting and diarrhea.
Over the summer, the CPSC asked a number of retailers to stop selling Buckyballs and other magnetic ball toys in light of the dangers that have been reported. Although the product's label does warn against use for children, watchdog groups say that the warning is insufficient and do not help prevent injuries.
According to Consumer Reports, a recent survey by the North American Society for Pediatric Gastroenterology, Hepatology and Nutrition Survey showed that there were over 200 cases of magnet-ingestion in the past year. The study indicated that 80 percent of cases between 2008 and 2012 led to either endoscopy or surgery. In some patients, portions of the bowel needed to removed, which can cause life-long complications.
The Public Interest Research Group (PIRG) has also highlighted the dangers of Buckyballs and other magnetic ball toys. The group cited a government estimate of 1,700 emergency room visits related to swallowing these magnets between 2009 and 2011. Most of these patients were between 4 and 12 years old, but older children have mistakenly swallowed them by using them to mimic tongue piercings.
In October, Maxfield & Oberton, the manufacturer and distributor of Buckyballs and Buckycubes, said they would no longer be selling the products once their stock is diminished.
About Public Health Watchdog
Public Health Watchdog is a media outlet created to provide consumers with up-to-date information about defective drugs, medical devices and other products that could endanger their health. For more information on Buckyballs and other dangerous products, please visit Public Health Watchdog today or call us at 1(800)320-8000.