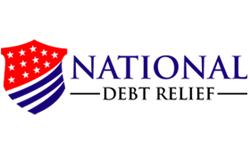 Although more people are budgeting, it is not enough to correct many spending habits.
New York, NY (PRWEB) January 15, 2015
National Debt Relief recently shared an article published January 14, 2015, on how consumers are unaware of the expense items that can compromise their budget plans. The article titled "7 Ways Your Budget Plan Is Being Compromised By Your Expenses" talks about how unchecked expense items in a consumer's budget can wreck havoc in an instant.
The article starts off by explaining that having a budget plan is a smart spending practice because it is one tool that consumers can use to keep their finances in line. But the problem is that although more people are budgeting, it is not enough to correct the spending habits that ruined a lot of consumers' finances during the economic collapse.
The spending habits may be so small that they pass through the cracks or so big that they catch consumers off-guard. One of these are maintenance and repairs that creep up in a budget plan. This is usually seen with consumers who own cars or even with equipment at home.
Maintenance should be a regular thing but unexpected repairs can throw people off budget in an instant. If a car was brought in for a regular oil change, only to find out that the belts or even the compressor need some replacement or repairs, this can set consumers a few hundred dollars back with an unexpected expense.
The article also points out that occasional events, particularly weddings, can be budget plan busters. Although it does not happen as often as other budget expenses, the cost for these events are usually unplanned. More so, if it is a destination wedding, then the transportation cost will quickly add up, along with the costs of the clothes and gift for the couple.
For parents, extracurricular activities of their children, like dance or swimming lessons, can set back the household budget plans. Plus, for children who wish to have pets, adopting one can also do a number on the budget plans of consumers.
To read the full article, click this link: http://www.nationaldebtrelief.com/7-ways-budget-plan-compromised-expenses/