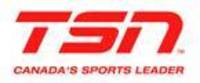 Budweiser NFL Live allows viewers to be a part of the action for the NFL Playoffs and SUPER BOWL XLIII. It's more world-class content on TSN.ca and across our online network.
Toronto, ON (Vocus) January 8, 2009
Calling all armchair quarterbacks and trivia buffs! As the road to SUPER BOWL XLIII continues this weekend, football fans can get interactive during the NFL post-season with the Budweiser NFL Live online prediction and trivia game, powered by Exponentia and sponsored by Labatt Breweries. Fans can access the interactive game online at TSN.ca.
Budweiser NFL Live enables fans to make live predictions and answer trivia questions simultaneously online as they watch the highly-anticipated NFL Playoffs and SUPER BOWL XLIII on CTV. Points are awarded for correct predictions that are triggered by the live in-game action, as well as for correct trivia answers. The Budweiser NFL Live player with the most points at the end of each game wins a Budweiser prize pack, while one lucky fan at the end of SUPER BOWL XLIII on Sunday, Feb. 1 on CTV will win a 46" Samsung LCD HD TV.
Together, CTV and TSN boast the biggest - and most prestigious - NFL schedule in Canada, with exclusive Canadian coverage of all Sunday afternoon early games (1 p.m. ET), SUNDAY NIGHT FOOTBALL, MONDAY NIGHT FOOTBALL, the Thursday/Saturday NFL package, every NFL Playoff game and the coveted SUPER BOWL, making CTV and TSN the home of the NFL in Canada.
"NFL viewers now have a dynamic, interactive experience to go along with their NFL game-day viewing on CTV and TSN," said Stephan Argent, Vice-President Digital Media, CTV. "Budweiser NFL Live allows viewers to be a part of the action for the NFL Playoffs and SUPER BOWL XLIII. It's more world-class content on TSN.ca and across our online network."
"Budweiser NFL Live complements the NFL broadcasts on CTV and TSN for viewers at home, giving football fans a unique, interactive experience. We are proud to be enabling live interactive game play on TSN.ca for the NFL Playoffs and SUPER BOWL XLIII," said Andrew Gregory, Managing Partner, Exponentia. "Watching sports is most fun when it's a social event, and our platform connects fans around the country with one another in head-to-head competition."
"We are excited to once again partner with TSN.ca and Exponentia to deliver breakthrough digital interactivity with Budweiser NFL Live. Through our on-going partnership with Exponentia, our brands have earned a leadership position in the rapidly growing area of social gaming for sports fans," said Matt Ramella, Manager, Media and Digital Marketing, Labatt Breweries of Canada.
"By creating a real-time prediction and trivia experience for Canadian fans watching the NFL Playoffs and SUPER BOWL XLIII, Budweiser is giving fans a chance to step up and earn rewards," added Kyle Norrington, National Marketing Manager, Budweiser.
Budweiser NFL Live looks to build on the success of Bud Light NHL Live on TSN, which fans can currently play on TSN.ca as they watch the NHL on TSN. For every NHL game on TSN, individual fan engagement for Bud Light NHL Live averages more than one hour. TSN and Exponentia have collaborated for more than five years to bring innovative interactivity to sports fans in Canada.
To play the Budweiser NFL Live game, fans can visit TSN.ca or http://www.playaction.tv to make their predictions.
About TSN.ca
TSN.ca has evolved into one of the largest and most prolific sports news and information sites, and today is the most-visited stand-alone sports website in Canada*. With 250,000 pages of content, 1,500 minutes of video clips each month, scores/updates/standings/stats from 35 different sports, daily fan forums and fantasy pools, and the most insightful and provocative analysis from Canada's most respected sports writers and reporters, TSN.ca has become Canada's #1 sports news destination website. TSN.ca averages 4.8 million unique visitors and more than 70 million page views per month.
About Budweiser
Budweiser has been brewed and distributed in Canada by Labatt since 1980. The brand is distinguished by its clean, crisp, distinctive flavour, the result of a unique beechwood aging process. In addition to Budweiser, Labatt also brews and distributes Bud Light, the world's best selling light beer.
Founded in London, Ontario in 1847 and the proud brewer of more than 60 quality beer brands, Labatt is Canada's largest brewery and a proud part of Anheuser-Busch InBev. For more information, visit http://www.budweiser.com.
About Exponentia
Exponentia is a recognized leader developing multi-platform interactive applications for sports and entertainment clients. The pioneering company has been serving some of the most loved names in pro sports, media and entertainment for more than six years, specializing in integrating live interactivity with broadcast. For more information, visit http://www.exponentia.com.
About CTV
CTV, Canada's largest private broadcaster, offers a wide range of quality news, sports, information, and entertainment programming. It has the number-one national newscast, CTV National News With Lloyd Robertson, and is the number-one choice for prime-time viewing. CTVglobemedia Inc. is Canada's premier multi-media company which owns CTV Inc. and The Globe and Mail. CTV Inc. also owns radio stations across the country, and leading national specialty channels. Other CTVglobemedia investments include an interest in Maple Leaf Sports and Entertainment, and in Dome Productions, a North American leader in the provision of mobile high definition production facilities. More information about CTV may be found on the company website at http://www.ctv.ca.
About TSN
TSN, a division of CTVglobemedia, is Canada's Sports Leader. Setting the Canadian sports broadcasting standard, TSN was voted the No. 1 source for sports coverage and news by sports fans across the country.** TSN's comprehensive broadcast schedule features SportsCentre, the NHL and first three rounds of the Stanley Cup Playoffs; International Hockey including the IIHF World Junior Championship; the Olympic Games through 2012; CFL including Friday Night Football; NFL including Sunday and Monday Night Football; PGA TOUR and all four golf Majors; Blue Jays baseball; Raptors basketball and the NBA Finals; Season of Champions Curling; Auto Racing including NASCAR, Formula One and IRL; Tennis and all four Grand Slam events; EURO 2008 and UEFA Champions League Soccer; and HBO World Championship boxing. TSN HD offers more sports coverage, more hours and more events in High Definition than any other network in Canada. TSN is available in 9 million households. TSN's programming and news content is also available online at http://www.TSN.ca.
*Source: ComScore
**2007/2008 Roper Reports Canada
For More Information:
For CTV/TSN:
Greg McIsaac, (w) 416.332.5180, (c) 416.458.3591
Chobi Liang, (w)416.332.7584, (c)416.859.4738
Simon Bassett, (w)416.332.7599
For Exponentia:
Andrew Gregory, (w) 604.738.9462
# # #