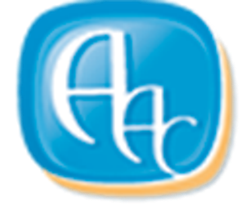 Dental implants are placed into the jaw to act as a replacement for the root of the tooth.
Buffalo, NY (PRWEB) April 18, 2014
Dr. Todd Shatkin of Aesthetic Associates Centre is now providing a full range of dental implants. What exactly are dental implants? Dental implants are placed into the jaw to act as a replacement for the root of the tooth. They are placed there for missing teeth or to create a bridge.
Dental implants are the closest thing to copying a natural tooth because it stands on its own in the jaw while not affecting the adjacent teeth. Therefore, real teeth do not get destroyed or hurt. Furthermore, they are a long term replacement so the patient does not have return too often for "a tune-up."
Most implants are made of a titanium metal which allows them to integrate with bone without having the body recognize it as a foreign object in the body. This is great because the chance of rejection from the body is null. This process of fusion between the dental implant and bone is "osseointegration." These implants will never chip or decay. Furthermore, they look just like natural teeth, and no one will know natural teeth versus implants. Another plus of having a dental implant is that they make no embarrassing noises which sometime dentures can have that problem.
The dental implants consists of three parts: a titanium implant that fuses directly to the jawbone, an abutment that fits directly over the portion of the dental implant comes out of the gum line and lastly a crown is placed over the implant for a natural appearance.
There is an approximate 95% success rate over 50 plus years of clinical research. People who have elected to receive dental implants have said that they feel the quality of life is more comfortable and much more secure than those with dentures. Dental implants eliminate the day-to-day frustrations and discomforts of ill-fitting dentures.
For more information about Dr. Todd Shatkin of Aesthetic Associates Centre please visit, http://www.drtshatkin.com/ and for more information on dental implants check out, http://www.drtshatkin.com/procedures/cosmetic-dentistry/dental-implants/.
About TAG Business Strategies:
TAG Business Strategies has been a proven leader in online marketing and supplemental franchise marketing since 1999. TAG is a BBB rated A+ company and a certified partner of Google and major PPC engines. With innovative marketing techniques and a true sense of the evolution of marketing, TAG keeps clients a step ahead of the competition. In addition to hundreds of small/medium businesses and franchises across the USA, TAG Business Strategies also boasts fortune 500 clients like Pulte Homes USA.
To learn more about TAG Business Strategies please visit http://www.TAGBusinessStrategies.com.