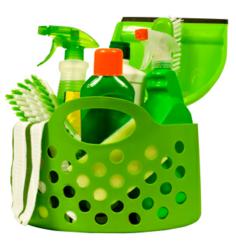 Especially with children it is a good idea to wash off all areas of the body that you applied the spray or cream to in order to limit unnecessary exposure time.
(PRWEB) September 20, 2012
With all of the cases of West Nile on the news it is tempting to load up on bug spray every time one goes outside, but by doing this what are the tradeoffs? Insect repellents come in all different formulations from all natural ingredients like citronella or eucalyptus to using manmade chemicals like picaridin and DEET.
Many of these bug sprays are considered safe enough by the EPA for limited use at controlled levels, but what does that mean? It is important to keep in mind that just like with medicine the dosage or amount used on as well as the frequency of use is important to remember. While generally considered safe as long as all of their ingredients within the formulation are on the EPA's approved list these guidelines are based off of how much of a chemical is used.
Repeated coats of the spray, using more than the instructions suggest, or not washing clothes/skin after one comes inside can build up an unhealthy level of these chemicals on skin which can get absorbed into your bloodstream. Especially with children it is a good idea to wash off all areas of the body that these sprays are applied in order to limit unnecessary exposure time.
For those concerned with the loss of effectiveness by using less spray than they may normally apply remember that after a certain concentration the chemicals are not any more effective and its only adding more typically manmade chemicals onto your body. Always be sure to read the label thoroughly to see if the product is approved for spraying the general area, use on clothes, or use on skin. The label will usually also show recommended usage times and reapplying instructions.
Keep in mind that using bug spray along with other products like sunscreen at the same time can increase these potentially harmful chemicals concentrations if they are found in both products. With the weather starting to cool there are always other alternatives as well to using bug spray such as wearing long sleeves and staying within screened in areas if possible.
About Avomeen:
Independent B2B analytical contract laboratory Avomeen specializes in the deformulation and formulation of consumer and industrial products. Their expert chemists can take formulations consisting of manmade chemicals and reformulate them into safer all-natural versions of themselves that remain high performing. Avomeen's chemists also provide product failure analysis, contamination identification, safety testing, quality control analysis, and regulatory consulting services.
Learn more at http://www.avomeen.com