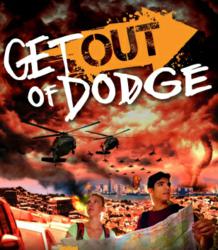 Total preparation and situational awareness are the only way to ensure the best survival opportunities.
Austin, TX (PRWEB) April 24, 2012
Today's AbsoluteRights.com article said that a bug out bag contents list could stretch for miles, but could still be missing some of the most important yet forgettable survival items. When a disaster hits, how easily can the most important items be gathered and taken in a full evacuation? Figuring out the best method of packing a bug out bag takes lots of thought, experience, and practice, said the article.
Absolute Rights is providing a source for all three with its new Special Report, "Get Out Of Dodge." The digital e-book guide and its accompanying workbook guarantee an increased chance of survival in earthquakes, floods, blizzards, and a range of other possible emergencies, said the article. It provides information on creating evacuation and communication plans, and also gives valuable advice on protecting oneself with situational awareness in times of crisis.
Catastrophe preparedness will see people through the worst of the worst, but only if they've fully developed their survival skills. Plus, they need to have informed themselves on the disaster necessities most valuable to their specific situations, said the article. Only then will they avoid the irresponsibility of unpreparedness.
There's very little information on escaping disasters in a hurry, and the Special Report set out to change that. It's become the only step-by-step guide in the world guaranteed to get people safely out of a disaster with everything they need, the article said. More than 175 hours of research and consultations went into "Get Out Of Dodge," culminating in the 63 pages full of priceless disaster survival information.
It's possible to be completely prepared to leave a house and evacuate a city in less than two minutes with every disaster necessity imaginable. That leads to the best survival chances and the best hope for a smooth and comfortable recovery process.
Absolute Rights informs patriotic Americans on their given rights, plus helps protect those rights from government intrusion. Most importantly, it prides itself on alerting people when their rights are being threatened, creating an active and informed community. For more information, be sure to visit AbsoluteRights.com.
Total preparation and situational awareness are the only way to ensure the best survival opportunities. To reach that point would put families and loved ones in the most favorable situations, even in the face of a major disaster. But it's only doable with the help of Absolute Rights' "Get Out Of Dodge," the end-all source of a bug out bag contents list.