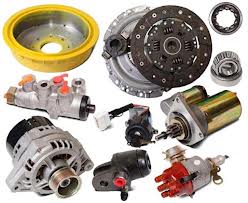 A company wide price markdown is now in effect for this brand online.
Bridgeport, Connecticut (PRWEB) June 24, 2013
The Buick brand is now the oldest in the history of the U.S. auto industry. Millions of cars have been produced since the development of this brand by General Motors. Finding replacement parts for this brand is now expected to be simpler for buyers using the AutoProsUSA.com company. This company has now included used Buick OEM parts for sale inside of the emerging inventory of GM parts online at http://autoprosusa.com/buick-oem-parts.
These parts can be purchased by vehicle owners or mechanics hoping to find a lower priced match online. A company wide price markdown is now in effect for this brand online.
General Motors has dedicated specific engines and parts types to its Buick brand. Technologies first used in this vehicle brand are often inserted inside late model edition vehicles. The development of the V6 and small block V8 helped to popularize the performance of the Buick in the past five decades.
The Auto Pros USA listings of OEM parts now online are expected to provide one alternative that can be accessed online when parts replacements are required. The markdown pricing is to help combat non-discounted MSRP pricing that is commonly found through used auto components retailers online.
"There are thousands of Buick auto parts accessible in the updated online system," said a company representative from AutoProsUSA.com. The increased listings of interior and exterior parts are designed to make it simpler for parts purchasers to connect with retailers able to fulfill submitted orders.
Because warranties can be absent from secondary market auto parts sales, partners now filling the orders that are generated through the use of the online database now include a standard level of parts protection. "The lengths of parts warranties provided can be up to two years for most components," the representative added.
The Buick additions to the company inventory online are part of a recent expansion for General Motors parts that was covered in a news release published at http://www.prweb.com/releases/chevy-oem-parts/used-chevy-parts/prweb10609974.htm. This initiative was launched in the spring of this year and is continuing on a monthly basis.
Engine parts and undercarriage replacement parts are now included in the Chevrolet, Buick, Pontiac and GMC inventories for sale. The announced markdown pricing for the majority of genuine parts sourced through the company supply chain is scheduled to be a permanent fixture for domestic and imported buyers of parts to benefit.
About AutoProsUSA.com
The AutoProsUSA.com company grants parts buyers access to its discount auto parts database published online. This company negotiates parts pricing and availability with suppliers inside the U.S. The secondary supply market now helping to build the current company inventory searched by consumers is one effort to provide lower parts pricing to the public. The AutoProsUSA.com company management hires and trains parts specialists to handle customer service through the toll-free telephone number system and online contact forms in place. Hundreds of new parts are now included online each month.