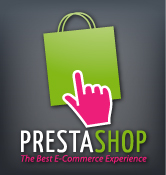 This guide is the latest tool among many offered by PrestaShop in its efforts to create the best e-commerce solutions for business owners. Merchants have seen a 20-30% increase in sales following these tips.
Miami, FL (PRWEB) December 16, 2011
Online shopping during the holiday season continues to grow by leaps and bounds. Sales during the 2011 holiday season are estimated to increase by 2.8 percent during the months of November and December. This will total $465.6 billion spent by customers at various e-commerce sites, which is equal to an average of $704 spent per person.
PrestaShop, the top e-commerce software, is offering a comprehensive guide on how e-commerce merchants can capitalize on the 2011 holiday season. Following these 10 tips will help merchants get the most out of their e-commerce site and boost online sales:
1. Don't forget the basics. Traffic increases during the holidays so it is best to test the entire site each day to ensure there are no broken links and content is being viewed by customers the way it is intended for them to see it.
2. Place a countdown to Christmas on the header of all pages. This reminds customers how long they have to buy their gifts.
3. Infuse the site with the Holiday spirit by decorating with a holiday theme.
4. Send out a newsletter to customers displaying holiday promotions, coupons, and best sellers.
5. Create holiday promotions or flash sales to encourage purchases and keep prices competitive. Such promotions should have a holiday name and be featured on the homepage, product description, and checkout page.
6. Replace the "add to cart" button on the e-commerce software to "buy now" or "gift now" to reinforce the idea that products or services can be a gift for someone special.
7. Offer fast and free shipping. Shipping costs can be exceptionally high during the holidays. Covering shipping cost after a set amount is purchased (i.e. $200 or more) will encourage customers to place larger orders.
8. Offer free gift wrapping and personal messaging for purchases over a certain amount. Nothing wins a customer over faster than the opportunity to put a personal touch on any items they are purchasing as a gift.
9. Take advantage of social networking by using sites such as Facebook and Twitter to send updates about specials and promotions. Nothing offers better word-of-mouth marketing than effective use of social media.
10. Blog! Create a blog with high trafficked keywords linked to product pages. Explain new offers or provide how-to tutorials on products. Customers will appreciate access to these resources and merchants will improve their own search engine rankings.
Using PrestaShop's Open-source e-commerce software is the first step to building a successful e-commerce business. "Making an e-commerce site successful during the holidays is the next natural step in growing an online business amid a healthy retail market" says Matt Serralta, Chief Operating Officer of PrestaShop, Inc. "This guide is the latest tool among many offered by PrestaShop in its efforts to create the best e-commerce solutions for business owners. Merchants have seen a 20-30% increase in sales following these tips" adds Serralta. With more than 100,000 stores worldwide, PrestaShop is the global leader for e-commerce resources providing tips to build an online store and grow a successful e-business.
About PrestaShop
PrestaShop is the premier Open-source shopping cart software. PrestaShop offers thousands of extremely satisfied merchants, developers, designers, and partners higher speed and more functions than competitive e-commerce solutions. Alongside the biggest players in the industry, Ebay, PayPal, and TechCrunch, PrestaShop stays on top of the leading edge of technology with a software translated in 42 languages and online stores in 150 countries. PrestaShop allows business owners to reach a broader audience while ensuring high conversion rates. The PrestaShop team consists of 80 passionate individuals' and 300,000 community members dedicated to innovative technology. Every day, more than 330 additional retailers put PrestaShop's e-commerce software to work on their online commerce sites.
Visit PrestaShop for more information: http://www.prestashop.com
###