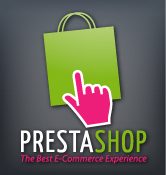 Miami, FL (PRWEB) November 30, 2011
PrestaShop's 4th annual Paris Barcamp demonstrates a huge success with more than 1,200 attendees and a variety of conferences by eight industry leaders. It served as a witness to strong growth for PrestaShop and helped solidify its position as the top e-commerce software and leading developer of Open-source shopping carts.
The Paris Barcamp was held on Thursday, November 24th in the heart of Paris and offered a full day of expert advice, community suggestions, and merchant success stories. From new PrestaShop developments to tips on how to build an online store, attendees enjoyed topics geared toward experienced e-commerce developers and beginners alike. The event was kicked off with an exceptional conference dedicated to new internet trends. Introductions began with PrestaShop's co-founder, Bruno Leveque and CEO, Christophe Cremer followed by Arnaud Devigne, Marketing Director of Google France. The conference was filled to capacity.
Several E-commerce entrepreneurs were recognized for their outstanding achievements for setting new standards of excellence with their online shops. Prizes were awarded in seven different categories recognizing various aspects of running an E-commerce business.
Categories included Marketing, Web Design, Functionality, and Innovation. Nominees were judged based on numerous criteria for each category. One notable award for Best Module, a category that recognizes outstanding additions used for enhancing online stores, was given to Business Tech for their Facebook Shop Tab.
"We sincerely thank PrestaShop for this prestigious award and the PrestaShop community who has helped us test and translate the module in 41 languages" comments David Niry, CEO of Business Tech. "PrestaShop is the perfect platform for social commerce and we are delighted to help merchants increase their sales" adds Niry.
The Paris Barcamp served as a platform for unveiling a new PrestaShop mobile app. This new app is specifically designed for shop owners to provide customers with a new channel for online shopping. Customers can now shop on their favorite store from virtually any location. It allows shop owners to communicate directly with customers through their mobile devices, track orders more effectively, offer special promotions, give real time updates, and tailor their sales for mobile users. Customers can access a mobile store 24 hours a day, even while offline.
PrestaShop is bringing its popular Barcamp to the United States. The event will be held in New York City. Based on the success experienced in Paris, company directors expect to see an impressive turnout in New York. U.S. attendees will enjoy the opportunity to hear the latest news related to e-commerce and celebrate achievements from businesses who have used PrestaShop's Open-source e-commerce software.
About PrestaShop
PrestaShop is the premier Open-source shopping cart solution. PrestaShop offers thousands of extremely satisfied merchants, developers, designers, and partners higher speed and more functions than competitive e-commerce solutions. Alongside the biggest players in the industry, Ebay, PayPal, and TechCrunch, PrestaShop stays on top of the leading edge of technology with a software translated in 42 languages and online stores in 150 countries. PrestaShop allows business owners to reach a broader audience while ensuring high conversion rates. The PrestaShop team consists of 80 passionate individuals' and 300,000 community members dedicated to innovative technology. Every day, more than 330 additional retailers put PrestaShop's e-commerce software to work on their online commerce sites.
Visit PrestaShop for more information: http://www.prestashop.com
# # #