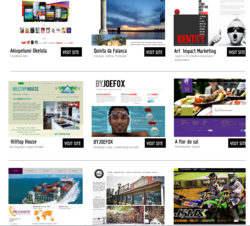 (PRWEB) November 22, 2012
IM-Creator has built a reputation on the ease of use of its website builder, and the quality of its templates. It already offers a comprehensive choice of sophisticated templates, and that choice is about to be expanded with the addition of fifty more. As with the existing assortment, all genres are catered for in the soon-to-be-launched selection including weddings, photography, music, artists, fashion, and business, so there will something new for everyone. Anyone looking for a unique way in which to showcase their wares will find it in IM-Creator's new collection.
The new templates will boast the same level of quality and originality as the existing ones, and will offer users even greater flexibility and freedom when it comes to selecting and using the perfect one for their needs.
Templates are something that website builders find a bit of minefield. They all want something that makes the services or goods they offer look as good as possible, but they also want something that is relevant, easy for them to edit, and just as easy for their visitors to navigate. All IM-Creator's templates, the existing ones and those that will soon be available, provide this.
The IM-Creator team's initial objective was to create an easier less expensive way for its friends and family members to build websites of their own. Other website builders had left them feeling confused and frustrated by the cost and complexity. As the IM-Creator team says on its website 'IM-Creator is all about making website building a simple and enjoyable experience, accessible for everyone.' That said, the website building experience is not just accessible, but effortless to use, and users can be confident that the websites they create will match the best that the market offers.
The user will still be able to select from the original collection of templates, or blank if he prefers, but the latest collection will provide even greater choice and creative individuality, and is sure to attract all users, not just the inexperienced, but also those with a comprehensive knowledge of website building. The end result will be a website that is matchless for elegance and sophistication.
The addition of this great new collection of templates will enable IM-Creator to continue to make its mark on the website building industry around the world, and to provide its users with website building that is fool-proof and fail-safe.