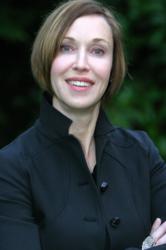 We value people who can recognize or create opportunities that challenge the status quo - Heidi Rolston
Vancouver, BC (PRWEB) October 03, 2012
BuildDirect.com, North America's largest online destination for heavy weight building materials such as flooring and decking, announced the addition of Heidi Rolston to the senior management team as vice president of people.
Rolston has two decades of human resources and operational experience. Most recently, she served as the vice president of human resources and leadership development at The Forzani Group Ltd., where she devised strategies for employee engagement and leadership development for more than 10,000 employees across seven brands. Rolston has held leadership positions at WestJet, Electronic Arts, and Business Objects.
At BuildDirect, Rolston is tasked with helping the company maintain its unique culture while navigating through an unprecedented period of growth. BuildDirect is on track to grow 70% this year, and 100% in 2013.
"BuildDirect is disrupting the building materials industry, which is one of the reasons I joined the organization," said Rolston. "We value people who can recognize or create opportunities that challenge the status quo, and have the persistence and sense of urgency to pursue it in the face of resistance."
This year alone, BuildDirect has increased the size of its merchandising team fivefold and is looking for talented people in marketing, supply chain, category management, procurement, and sales. The company recently moved into larger office space to accommodate the growing team.
"We're thrilled to have Heidi on board to drive our talent acquisition and development initiatives forward," said Jeff Booth, CEO of BuildDirect. "We want to preserve the environment that has fostered BuildDirect's success to date while accelerating the business by bringing on new talent that is aligned with our goals, and giving our employees lots of opportunities to grow in their careers."
"Our hiring process is very thorough for a reason," continued Rolston. "Although we are growing rapidly, we are more interested in finding the right alignment than filling a role."
# # #
About BuildDirect.com
Founded in 1999, BuildDirect.com is an e-commerce provider completely disrupting the retail building products industry by bridging the gap between the manufacturer and end user. By simplifying the supply chain, solving a heavy freight shipping issue that plagued the industry and creating a proprietary data-driven platform that benefits manufacturers, partners and customers alike, BuildDirect customers ultimately enjoy up to 80% cost savings. The company is headquartered in Vancouver, B.C, with eight warehouse locations in the US and hundreds of thousands of satisfied customers. For more information visit http://www.builddirect.com
Media Contact:
Cross Border Communications
Jackie Peterson
Media Relations for BuildDirect
1-778-384-3384
jackie(at)crossborderpr(dot)com