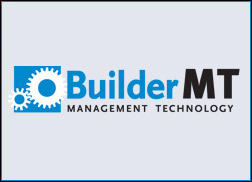 The fact that Ennis Homes is such a high profile leader in the builder community only underscores the conspicuous value BuilderMT can bring to builders of any size, any background, and any legacy computer code base.
Lakewood, Colorado (PRWEB) April 19, 2007
BuilderMT, the nation's leading provider of production management and homebuilder software for residential home builders, today announced that Ennis Homes has elected to switch its home building operations to BuilderMT. The move was initiated by Ennis Homes' president & CEO, Brian Ennis, who had recently earned headlines as a founder of the Technology Enhancement Project, LLC (TEP), a builder-financed group initially set up as a technology development partner for home builder software enhancements with Builder 360, which was recently acquired by Constellation HomeBuilder Systems.
Citing BuilderMT's award-winning staff, leading functionality, low maintenance fees, reputation for continued enhancements and thorough implementations of home builder software, Ennis Homes is another in a series of high-profile customer wins for BuilderMT, as BuilderMT continues to sustain the double-digit growth it has experienced every year since its inception in 1999. Specifically, Ennis Homes comes to BuilderMT through its Switch Campaign, where BuilderMT has converted dozens of builders from other home builder software systems through its wide-reaching data conversions program. In the case of Ennis Homes, the conversion to BuilderMT is from Builder 360, formally BuildSoft Enterprise.
"BuilderMT has already completed many of the enhancements that TEP targeted more than two years ago, and that's impressive," said Brian Ennis, of Ennis Homes. "Ennis Homes choose BuilderMT because it wants to partner with a company that is serious about enhancing its home builder software from the builder's perspective. Moreover, BuilderMT has a 'can do' attitude second to none in the industry, and in hindsight, BuilderMT would have been a better original choice for TEP."
"We're delighted to count Ennis Homes among our rapidly growing list of customers," said Tom Gebes, BuilderMT's president. "The fact that Ennis Homes is such a high profile leader in the builder community only underscores the conspicuous value BuilderMT can bring to builders of any size, any background, and any legacy computer code base."
About Ennis Homes
Founded in 1979, Ennis Homes has built a solid reputation as one of the largest and best family-owned homebuilders in the Central Valley. Today, Brian Ennis and Pam Ennis (brother and sister) carry on their family's tradition of creating California Central Valley's most desirable homes. As a private, local, family-owned business, Ennis Homes, known as "The Family Builder," is uniquely different from the national, regional, and publicly-held builders. The Central Valley is where the Ennis family lives and raises its families and Ennis Homes' homes are designed with pride and passion. Ennis Homes has won a string of awards, including Professional Builder Magazine's "Top 400 Builders Nationwide" for seven years and Home Building Association's "Builder of the Year," which Ennis Homes has won three times. Learn more http://www.Ennishomes.com.
About BuilderMT
By any measure, BuilderMT is the best-selling, most-widely-used, most-award-winning homebuilder software available today. It outsells all of its competitors combined. Today, 4,000 users across 700 companies use BuilderMT to manage 300,000 annual housing starts which equates to 20% of all the housing starts in the country. BuilderMT also issues 53,000,000 purchase orders each year.
Recent awards for BuilderMT include

BuilderMT president Tom Gebes named to Builder list of the Fifty Most Influential People in the Home Building Industry, 2006
ConstrucTech Hottest Company of the Year 2006
ConstrucTech Vision Awards for 2006--Graham Hart Home Builder
ConstrucTech Vision Awards for 2006 overall Team Award--Generation Homes
Home Builder Executive Magazine 2006 Award for Scheduling Software
Home Builder Executive Magazine 2006 Builder Technology Innovation Award
Tom Gebes, President of BuilderMT, Ernest and Young Entrepreneur of the Year Finalists for 2006
ConstrucTech Vision Awards for 2005--Delcor Homes
ConstrucTech Hottest Technology of the Year 2005
TecHomeBuilder High Impact Products of the Year 2004
For large and medium-size home builders in the $250 billion home building industry, BuilderMT provides highly customizable building process management homebuilder software that works in tandem with Sage Timberline Office accounting and estimating software, systems used by one in four of the Builder 100. BuilderMT is also known for quality customer service, warranty applications, online training, and innovative wireless applications. Since its inception in 1999, BuilderMT has maintained its status as a debt-free, highly profitable company that invests its profits back into infrastructure and software development. To learn more, visit http://www.BuilderMT.com, or call (888) 757-1991.
###