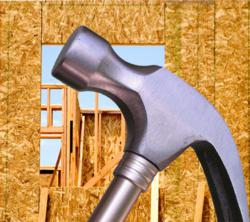 "There are clear indications that some of our NARI members believe that they have weathered the storm, and expect consumer confidence to return in a more consistent pace going forward," says Kevin Anundson, CR, CKBR, NARI National Secretary
Minneapolis, Minnesota (PRWEB) August 01, 2012
Yesterday's Conference Board Consumer Confidence Index® showed welcomed increases after four consecutive declines.
"In the last few months, housing data have been a rare bright spot for the economy. While there is significant geographic variation due to local labor markets and inventories, home building is generating an outsized contribution to economic growth. For example, for the first quarter of 2012, growth of real Gross Domestic Product (GDP) registered at 1.9%. Increases in home building and remodeling – residential fixed investment – was responsible for 0.42 percentage points of that increase or more than 20% of the total net growth."
Destiny Homes finds that the positive announcements from the home building industry run parallel with recent changes for the NAHB/Wells Fargo Housing Market Index (HMI), which jumped six points in July to 35, bettering any totals the last five years have been able to gather. Real estate markets have come to count on HMI as a consistent leading indicator of single-family starts. July's six point jump strongly suggests more builders are feeling confident about the industry, and therefore increasing the number of construction projects.
The yin and yang of July's housing reports is challenging to boil down neatly into a summary.
Lynn Franco, Director of Economic Indicators at The Conference Board, says: "Despite this month's improvement in confidence, the overall Index remains at historically low levels. Consumers' attitude regarding current conditions was little changed in July, but their short-term expectations, which had declined last month, bounced back. However, while consumers expressed greater optimism about short-term business and employment prospects, they have grown more pessimistic about their earnings.
The National Association of The Remodeling Industry (NARI) released positive news in the Second Quarterly Business Review released July 23. "There are clear indications that some of our NARI members believe that they have weathered the storm, and expect consumer confidence to return in a more consistent pace going forward," says Kevin Anundson, CR, CKBR, NARI National Secretary.
If a homeowner has little reason to sell, they have good reason to remodel and make their home comfy. "Many homeowners have made the decision to remain in their home and are choosing to make improvements and increase their comfort and long-term living accommodations. This thought process allows them to be much less concerned about returns on investment and resale values," Anundson concluded.
While the number of bids, the request for bids, and the conversion of bids to jobs increased over a year ago, all indicators of current market conditions fell:

major additions and alterations to 42 (from 44)
minor additions and alterations to 47 (from 52)
maintenance and repairs to 50 (from 51)
A recent Harvard study says, "With moderate gains in multifamily construction, improving sales of existing homes, and modest increases in single-family, housing should make a stronger contribution to economic growth in 2012 than it has in years."
The Harvard report says, "Demand for second homes also helped to fuel the increased growth in outlying city areas. In the years of 2000–10, the number of homes in the exurbs of the top 100 biggest metros for seasonal, recreational, or occasional use jumped 37 percent while that of primary residences increased just 26 percent." Additionally, the summer 2012 reports indicate that the majority of new construction is adding units at the upper end of the market. Watching the news may be a lot brighter in Q4.
"We've been hoping for this for a long time. It looks like things are turning. The increased construction coincides with stronger homebuilder confidence and higher stock prices for building companies. The stocks of the 13 U.S. builders whose shares are publicly traded have increased an average of 60 percent this year. By contrast, the Standard & Poor's 500 stock index is up about 9 percent," commented Celia Chen, Moody's Housing Economist. Her optimistic outlook states, "The housing market is holding on to its recovery. Notwithstanding the recent downshift in the economic expansion, the fundamentals of housing demand have lifted off bottom and supply side imbalances are easing".
With a bright future, contact Destiny Homes at 952-934-5706 to talk with an expert builder about home renovations and remodeling ideas.