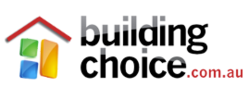 We created our main website, BuildingChoice.com.au to put consumers and trades in touch with each other, but our RebuildingAustralia blog is purely for the delivery of information on the rebuilding process
Melbourne, Australia (Vocus/PRWEB) April 12, 2011
When communities are subjected to natural disasters, it is often difficult for residents to keep up to date with relief efforts, and how to obtain help. On the other side, those who have the skills needed to provide that help suffer the same frustration. To help bridge the information gap BuildingChoice has created an information portal, Rebuilding Australia.
Designed with residents, business owners and building trades in mind, the site - in blog format - has already provided a wealth of information on the recovery effort. Most recently it has covered the announcement of the passing of the Australian Government Flood Levy which has been created with the aim of injecting much needed funds into the rebuilding effort.
Unprecedented Damaging Events
In the Australian summer of 2010/2011 the country was subjected to bushfires, floods, cyclones and mudslides. The damage to the landscape and coastline is immense, whole communities were devastated, and the nation as a whole suffered. As soon as the cleanup has been completed, the rebuilding begins - as weather, and insurance payouts allow.
Bringing Residents, Businesses and Trades People Together
One of the biggest hurdles that those who have been left homeless or in sub-standard accommodation face has been finding Australian building trades people, as these resources are in demand by so many communities.
There are, however, engineeering and building crews who, in a challenging economy, are more than willing to temporarily relocate to find work by helping these communities to re-establish.
Keeping both residents and trades informed is the role that RebuildingAustralia now plays.
"We created our main website, BuildingChoice.com.au to put consumers and trades in touch with each other, but our RebuildingAustralia blog is purely for the delivery of information on the rebuilding process." said Michael Spakman, Co-Founder of BuildingChoice.
"Our clients told us that finding reliable information is one of the biggest hurdles they have had to overcome in these challenging times."
Rebuilding Australia news portal can be accessed at http://buildingchoice.com.au/rebuilding-australia/
About BuildingChoice
BuildingChoice.com.au is website created for Australian consumers in particular to freely access up to date information and prices on a wide range of building products and appliances. It features a Trades Directory to enable consumers to easily locate and contact the professionals needed to complete a building project - from architects and interior designers to plumbers and plasterers.
About RebuildingAustralia Blog
The RebuildingAustralia Blog has been created by the BuildingChoice team to report on news items that are relevant to those affected by the Australian natural disasters of Summer 2011 - property owners and building trades.
###