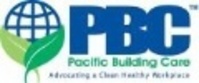 PBC is positioning its LEED consulting services to assist property management professionals in leveraging environmental certifications to realize appreciation in property values
IRVINE, Calif. (PRWEB) January 24, 2008
LEED Certifications are promulgated by the US Green Building Council and provides commercial property owners and managers with the opportunity to be recognized as leaders in sustainable building operations focused on environmentally friendly programs and methods to create a healthier work environment.
Through their LEED Certification consulting program headed by Bill Conley LEED AP, Managing Director, LEED/Sustainable Development Group, PBC is guiding property owners and managers with the set of practices and programs that enhance the market value of commercial property in the environmentally focused marketplace. PBC's programs are designed to assist its customers in achieving LEED Certification, and tangible benefits to building tenants relative to healthier work environments.
"PBC is positioning its LEED consulting services to assist property management professionals in leveraging environmental certifications to realize appreciation in property values," says Ian Bress, PBC's CEO.
About Pacific Building Care - Pacific Building Care (PBC) is a leading commercial janitorial company with operations in California, Colorado, and Arizona, servicing a portfolio of 103 million square feet of commercial property. PBC is the recognized janitorial industry leader in Green Cleaning and Leadership in Environmental and Energy Design (LEED) consulting services. With over 2,800 employees, PBC services large corporate campuses, multi-tenant downtown office towers, and provides "controlled access cleaning" services, to a diverse customer base inclusive of company headquarter buildings and flagship properties. For more information, please visit http://www.pbcare.com.
About The Muller Company - Established in 1979 The Muller Company (TMC) has evolved into a prominent full service real estate development, management, and investment company. TMC has acquired and managed over 10 million square feet of office, industrial, and retail real estate throughout the Western US, valued at over $2.5 Billion. Over the past quarter- century TMC has partnered with such prominent institutional owners as GE Capital, Rockwood Capital, ING Realty Partners, MetLife, and Pacific Mutual. Headquartered in Laguna Hills, TMC has field offices in San Jose, Los Angeles, Riverside, San Diego, Orange County, CA and Phoenix, AZ. For more information please visit http://www.themullercompany.com.