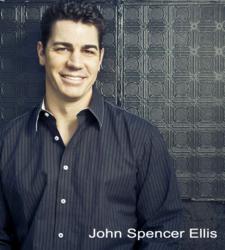 Without a personal celebrity brand, you are lost in the masses!
Rancho Santa Margarita, CA (PRWEB) September 11, 2012
A fitness expert person may envision themselves more like Jillian Michaels or Richard Simmons. Maybe more Baywatch babe or a boot camp pro? In a brand-new free online training, experts can learn "How to Create A Celebrity Brand" so that they can help more people achieve their goals, make a difference, earn more money and live a better life.
Top tips on creating a celebrity brand that gets noticed and makes a difference are shared by John Spencer Ellis, fitness and personal development guru whose programs are enjoyed by more than one million people each week, and Rocco Castellano, a fitness business coach, author and motivator on Ellis' website at http://johnspencerellis.com/how-to-create-your-personal-celebrity-brand-video-training/.
The duo first encourage people to believe in themselves: "You have to love yourself first, and that's not about being conceited. It's about knowing who you are, what you are about and what you believe in," Castellano said. Fear and lack of confidence don't factor well into developing a celebrity brand.
"If you want to stand out in your market and make more money while helping more people, you must develop your own personal brand. In your niche, you know who the rock star is," Ellis added. "If it isn't you, why not? This video will teach you how to become that rock star, so you can make a bigger difference in more people's lives."
In addition, Castellano and Ellis encourage fitness, health and wellness pros to:
Know and love yourself, and know, love and master your craft – being what you are and not what you're not;
Find examples from other industries and learn to apply them to your current industry and passion;
Gain the trust of others;
Connect your brand to your name;
Leverage what you have;
Determine your ideal customer;
Transform the personal into the business;
Use controversy to your advantage;
Don't do things that don't match your celebrity brand;
Use social networks to keep your business brand personal;
And more.
About John Spencer Ellis Enterprises
John Spencer Ellis Enterprises is a solutions provider for fitness and coaching professionals around the world, providing education, turn-key business programs, coaching and resources for new and advanced fitness and coaching professionals. For more information about John Spencer Ellis Enterprises or to watch the free video training on how to create your own celebrity brand, please visit http://johnspencerellis.com/how-to-create-your-personal-celebrity-brand-video-training/