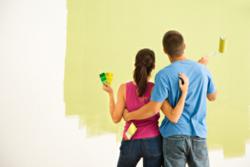 The ability to select and compare quality building products from different providers, on one site, makes BuildingChoice unique
(Vocus/PRWEB) February 02, 2011
There can be no doubt that the process of building and renovating can be stressful for property owners. Once the 'big picture' design stage has passed, the difficult and time-consuming tasks begin: choosing fittings like taps, door handles and, of course, appliances.
A central online location where building and home DIY products can be costed and compared would short-cut the search process dramatically. And assembling a fully-costed list of products at one central location would make for transparent budgeting. But until now, such a website was elusive.
Australian Solution
For Australians, the launch of BuildingChoice delivers this functionality, and more. The brainchild of two building professionals, and enhanced by high level IT, sales and online marketing expertise, BuildingChoice.com.au, is poised to change the way consumers shop for their building and home DIY (link to site) products -- and how they find trades people.
"The ability to select and compare quality building products from different providers, on one site, makes BuildingChoice unique," explains co-creator, Michael Spakman. "Not only is this ideal for consumers, but it is a great platform for manufacturers and retailers to showcase their latest products".
Some obvious benefits of this new venture are:

A wide range of products, from both large and boutique suppliers, are showcased
Consumers are empowered to project manage their building work
Prices can be compared in a transparent way
Budgets can be accurately monitored
Special offers, discounts and promotions will be announced regularly
The ability to save 'favourites' - products, brands, suppliers and quotes.
The site is innovative, and unique, in providing prices for most products, making BuildingChoice so much more than just a directory of 'concepts'. The items are real, they are accurately priced, and local stockists are listed.
Trades Directory
BuildingChoice has taken the building and home DIY project management story a step further by incorporating a Trades Directory for easy access to local building industry professionals.
About BuildingChoice
BuildingChoice.com.au is a newly launched website created for Australian consumers in particular to freely access up to date information and prices on a wide range of building products and appliances. It features a Trades Directory to enable consumers to easily locate and contact the professionals needed to complete a building project - from architects and interior designers to plumbers and plasterers.
# # #