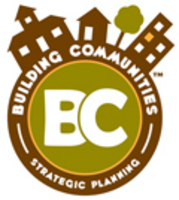 Understanding this Model is like having a crystal ball for your community
Flagstaff, AZ (Vocus) November 3, 2010
Why is it that some communities seem to stand still while others advance projects and initiatives like clockwork?
Brian Cole of Building Communities, Inc. says he has the answer. The differences in American communities and their ability to implement Building Communities economic development projects and strategies are explained in Brian Cole's new Four Stages of Community Development Capacity model (Four Stages model).
The Four Stages model starts with the premise that successful communities must be both willing and able to envision and implement economic development strategies. After all, why conduct an economic development strategic plan if the community has no capacity to successfully implement it in the first place?
The Four Stages model states that communities are at one of four levels of capacity with respect to their ability to envision and implement their future: Apathy, Argumentative, Action, and Alliance.
Apathy Communities have the lowest level of capacity. Basically, Apathy Communities lack the basic willingness to work collectively to advance a community. While Apathy Communities may be comprised of outstanding people with strong family values, Apathy Communities simply do not come together for the purpose of advancing their collective prosperity.
Argumentative Communities have a willingness to advance themselves, but lack the unity and professional capability to get anywhere. The hallmark of Argumentative Communities, therefore, is strife. Individuals, often in leadership positions, will try to advance ideas and strategies only to find them 'shot down' by other interests in the community. In short, Argumentative Communities are aware that they can be working toward a brighter future, but they simply lack the ability to get it done.
Action Communities are characterized by their continued ability to 'get things done'. Not only are Action Communities willing to advance themselves, but they posses the professional capability and overarching unity to advance multiple strategies simultaneously. These are the communities that appear to advance themselves like clockwork.
Alliance Communities are similar to Action Communities in that they advance projects, but Alliiance Communities take it to the next step. Alliance Community leaders recognize that it is not simply about advancing projects, but it is really about making their community all that it can be. Alliance Communities, therefore, bring the leaders of the various projects and initiatives together to work toward the higher common goal of community advancement.
The Four Stages model helps American Communities be more introspective about why things are working—and why things are not. What stage in the Four Stages model might a community be in? How can one know? How can it be improved? What implications does it have for local community leadership? What can be done to improve the capacity?
"Understanding this Model is like having a crystal ball for your community," explains Cole. 'People get focused on that they want to do. This model helps to explain whether they really have the foundation in place to do anything at all.'
All of these questions are addressed in a new book by author Brian Cole: Building Communities: 25 Strategies to Advance America. The book presents a new paradigm of how communities can envision and enact their future.
For more information about Building Communities, visit http://www.buildingcommunities.us or call (541) 523-0400.
About Building Communities: Building Communities strategic planning is an economic development and planning company assisting communities throughout the United States to envision and enact their future through unique, proprietary methods and software that expedites the ability of communities to select strategies that they can succeed with to create jobs and improve their overall quality of life. President, Author, and Founder of Building Communities, Brian Cole, brings 25 years of experience in planning and implementing successful projects, initiatives, and strategies. Find out more at http://www.BuildingCommunities.us
About Brian Cole: Brian Cole has 25 years of experience in planning and implementing economic development projects, initiatives, and strategies as a local and state official, county commissioner, and as a private sector consultant and author. For further information please contact Brian Cole.
###