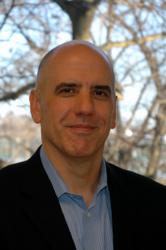 Boston, MA (PRWEB) June 28, 2013
Scott Sidman, SVP of Building Engines, a provider of a comprehensive mobile property operations management system, will be a panelist at Urban Green Council's July Forum: "Technology & Decision-Making in Real Estate." The event, which will showcase the rapidly growing real estate network Honest Buildings, is scheduled to take place at 6:30 p.m. on July 9 at the Empire State Building in New York City.
Sidman, along with Honest Buildings CEO and event moderator Riggs Kubiak, will examine the uses of technology and data analysis as a means of making smart capital allocation and maintenance decisions on several different types of properties, both old and new.
Other panelists include Gary Kohrt, Vice President of Marketing and Product Marketing of Iconics, and Yusha Hu, Director of Market Development, Honest Buildings.
This event is free for Urban Green Council Members, but there is a $5 admission fee for non-members. Registration is required due to strict security at the Empire State Building.
For more information and to register, click here.
About Building Engines, Inc.
Building Engines is an innovative software as a service (SaaS) provider of a mobile property operations platform for commercial real estate. We help our clients improve building operations and tenant service by automating tasks and simplifying data collection through the use of mobile technology. This delivers real-time visibility and actionable intelligence to property teams. We are the only real estate technology provider to support all major mobile platforms and tightly integrate the power and capabilities of smartphones and tablets into our application. It's all backed by 12 years of experience and service that's led to a 98% client retention rate. More information: http://www.buildingengines.com/.