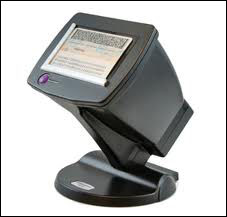 "This replaced our old paper logbook and we now have a complete stored record of every visitor. The setup was quick, and we were able to get started without any training or manual!"

- Security Supervisor,
New York, NY
New York, NY (PRWEB) July 18, 2012
Buchmann Tower at 680 Fifth Avenue, a 26-story, first class office tower prominently located in the heart of the Plaza District at the corner of Fifth Avenue and 54th Street launched the Building Intelligence's Shortpath Visitor Management System, a securely hosted, web-based visitor management service designed for multi-tenant buildings, multi-site businesses and businesses looking for a cost-effective visitor management solution.
Combining Card Scanning Solutions' (CSSN) SnapShell ID Reader with a secure web-server located off premises, the Shortpath solution offers an extremely high level of security with a simple user interface for both guards and tenants.
A web-based tool benefiting from continuous free upgrades, the solution requires no installation of software or additional licenses for extra users, making it a perfect solution for all businesses looking for a visitor management system.
Shortpath is an intuitive tool, enabling facilities management to effectively manage guests visiting a site. It also has the capability to manage work requests, host a message board and manage vendor interactions within the building. Combined with Building Intelligence's database and risk management programs, facility management can easily maintain and report on vendor information as well as visitor traffic.
Accessible from any computer at any time of the day, users can enter their contacts into the system and schedule their arrival time into the system via Shortpath's patented building portal. Upon arrival, the visitor is checked in and provided with a printed, customized identification pass.
For sites with multiple businesses and a large volume of visitors, managing security is a daily challenge in itself. The Shortpath platform has been successfully deployed across the US in Government facilities, banks and depositories, locations which require a higher level of security than most other businesses. In other instances, Shortpath's visitor logbook has been deployed providing a simple method for recording and badging entering guests.
With the combination of services that the series of Shortpath products offer, facilities can use one solution to address tenant requests, visitors, notifications and insurance information. They can add modules as needed or when re-wired.
Shortpath is the perfect solution for a variety of businesses, including multi-tenant buildings, single-tenant buildings and multi-site organizations. The solution can be rolled out without incurring large set-up costs allowing budgetary controls with fixed affordable monthly payments.
Currently servicing over 2 million square feet, Shortpath is a cloud-based solution which helps simplify the exchange of products, services and information among building owners, office managers, tenants and vendors. Shortpath is a New York City based company, and has recently expanded their business to service facilities in Rhode Island, Pennsylvania and Delaware.