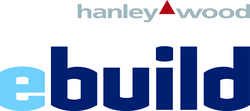 The re-launch signifies the first official step in ebuild's long-term strategy of becoming the search engine of choice for pro builders' interested in residential building products
Washington, DC (PRWEB) December 12, 2007
Hanley Wood, LLC, the leading business-to-business media and information company serving the housing and construction industries, announces the re-launch of ebuild, http://www.ebuild.com.
ebuild is the destination for residential construction professionals searching for relevant, comprehensive information about building products and materials. It provides visitors with a source of unbiased and unprecedented coverage of new building products, trends, news and issues that help construction pros specify building products and make the best buying decisions. Pros visit ebuild to learn how they can do their jobs faster and more safely, make installations easier, and make home building and remodeling more profitable. ebuild connects professionals to building product manufacturers, experts and peers.
"The re-launch signifies the first official step in ebuild's long-term strategy of becoming the search engine of choice for pro builders' interested in residential building products," said Brooke Warner, ebuild Product Manager.
"It was time for ebuild to be completely overhauled," says Warner. "We spent months talking to our users and our advertisers as well as analyzing other successful product-based Web businesses in order to create the new ebuild."
The most obvious change is a much-improved user interface that is cleaner and easier to use. More importantly ebuild has been redesigned to function as a search engine for building products and related information. Key features include:
•More than 400 searchable product catalogs provide detailed building product information and specs from the leading building product manufacturers.
•More than 3,500 building product manufacturers can be found in ebuild's new manufacturer directory.
•More than 100 building product demonstrations, how-to product installations, product test results and a wealth of overall building product information can be found in ebuild's new video library.
•Industry news, trends and new building product announcements are available in ebuild's news and articles section.
ebuild's twice-weekly companion e-newsletter, ebuild New Product News, continues to deliver information on the best new building products, articles from BUILDING PRODUCTS magazine and important building industry announcements.
For more information about ebuild or to sign up for ebuild New Product News, visit http://www.ebuild.com.
About Hanley Wood
Hanley Wood, LLC, is the premier media and information company serving housing and construction. Through four operating divisions, the company produces award-winning magazines and Web sites, marquee trade shows and events, rich data and custom marketing solutions. The company also is North America's leading publisher of home plans. Hanley Wood Business Media (Washington, D.C.), publishes 36 award-winning residential and commercial construction titles, including BUILDER, REMODELING, CUSTOM HOME, CONCRETE CONSTRUCTION and residential architect. Hanley Wood Business Media also offers the construction industry's foremost collection of Web sites, including BUILDER ONLINE, REMODELING ONLINE, and ebuild, the comprehensive online guide to building products, as well as the largest collection of house plans online through eplans.com and Dream Home Source.
Founded in 1976, Hanley Wood is a $250 million company owned by affiliates of JPMorgan Partners, LLC. CCMP Capital Advisors manages the Hanley Wood investment for JPMorgan Partners.
# # #