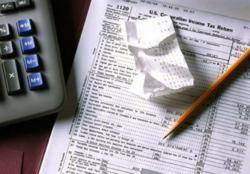 We're pleased to air a series which will benefit any small business.
Coral Springs, FL (PRWEB) February 07, 2013
Business Day TV is pleased to announce a new Inside Finance series. As the new tax season starts, the show will dig into topics which small business owners will find useful such as how to organize and prepare for tax time, preventing ID fraud, finding the right software package or tax professional, employee classifications, plus more. The Inside Finance series also covers cost containment strategies, risk management, shipping solutions, unique travel companies and more, as it crosses the country to share the best in North American business. Hosted by NFL superstar Terry Bradshaw, it will air throughout the year on many cable television networks.
The widely popular sports celebrity Terry Bradshaw is a Pro Ball Hall of Fame inductee and currently one of the co-hosts for an Emmy-winning football pregame show. He is also an enthusiastic and often requested motivational speaker and a Nutrisystem spokesperson. His friendly and warm personality coupled with his down-home sense of humor endears his fans to him. Previously, he was the leading quarterback for the Pittsburgh Steelers who helped propel the storied team to four Super Bowl wins and many national championships. Bradshaw has worked in sports broadcasting for almost 30 years, since his retirement from professional football in 1984.
The Business Day TV show is a proud leader in quality programming. Producers scan the globe for the best and most interesting stories to share with the viewer. It films throughout the United States and Canada and is broadcast on most national and regional cable television networks. It covers a variety of topics geared toward business-related information and features interviews with innovative leaders. The engrossing program delves into different industries and airs inside tours of leading companies. More information about the show and its host is available at http://www.businessdaytv.com, or on Facebook, Twitter and Google+.