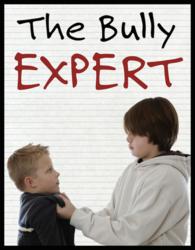 Her face was pressed against the window, elbows stretched wide, palms pinned tightly over her ears. An older girl was standing over her, screaming at her. I don't think I can ever forget the indescribable suffering on her face
Westchester, NY (PRWEB) February 27, 2012
Having received intense training on proven methods that promote positive communication and prevent verbal abuse - or stop it - Krav Maga NY, recently named Westchester's Bully Expert, confirmed that it will commence offering ongoing bully prevention programs in Westchester County. The company intends to kick off its efforts this July through a series of bully-proof summer camps benefiting Westchester County area parents and kids.
Bullying, a nationwide epidemic that continues to attract both media attention and grave concern, can manifests itself through verbal attacks, physical attacks, the destruction of one's property, name calling, and more recently, online abuse. Statistics indicate that revenge for bullying is one of the strongest motivators for school shootings. Other alarming statistics indicate that:
More than half of all students have witnesses a bullying crime take place at school
15% of all students who don't show up for school report that it's out of fear of being bullied
About 71% percent of students report that bullying as an on-going problem
About 1 out of every 10 students drops out or changes schools because of repeated bullying
1 out of every 20 students has seen a student with a gun at school
90% of students in grades 4th through 8th reported being subjected to some form of bullying
About 282,000 students are reportedly attacked in high schools throughout the nation each month
Bullycide continues to be one of the leading causes of death among children under 14
When asked about Krav Maga NY's decision to engage in verbal abuse and bully prevention programs, Instructor Davide Gristina stated, "The bully phenomenon has reached new heights. It affects everyone, including me. Last year while stopped at a red light, as a school bus slowed directly in front of me to turn the corner, a beautiful little girl, maybe 7 years old, caught my attention. I watched her the entire time, even as the school bus passed me by. I couldn't take my eyes off of her. I watched her until I couldn't turn to see her anymore. Her face was pressed against the window, elbows stretched wide, palms pinned tightly over her ears. An older girl was standing over her, screaming at her. I don't think I can ever forget the indescribable suffering on her face." Instructor Davide continued, "I teach martial arts to help people, but I'm realizing that martial arts alone isn't enough. Although we teach people how to defend themselves physically, we don't teach them when, and we certainly don't teach the art of verbal persuasion – the skills necessary to de-escalate conflict, to gain voluntary compliance, and to prevent bullying, or if it's happening, to stop it. This summer, Krav Maga NY intends to change the way martial arts is taught - because the first and best line of defense is verbal, and because we're parents too."
Earlier this year, Krav Maga NY's Chief Instructor Davide Gristina completed a college-level course in Verbal Self Defense, a methodology taught to crisis professionals that employs deflection tactics, ethics and a proven verbal communication system to deflect verbal attacks and peacefully resolve conflict. The course is credentialed through the Northeast Wisconsin Technical College, a leading college for public safety. In addition, Davide, Krav Maga NY's Chief Instructor and Westchester County's Bully Expert Instructor, is now connected to a national network of experts in the field of verbal communications for youth.
The Bully Expert is set to commence operations this July.
About Us:
Westchester County's Bully Expert in conjunction with Krav Maga NY offers authentic, Black Belt level Krav Maga based self defense classes as well as training, seminars and presentations to local schools and community groups on various anti-bullying topics including: how to avoid becoming a bully magnet, how to block verbal attacks, how to be assertive, and how and when to act to prevent bullying or if it's happening, to stop it.
For information about our training or for a copy of our bully-proof summer camp sessions schedule, contact us by email at Admin(at)kmny(dot)us, visit The Bully Expert online or call at 1-877-Krav Maga
# # #