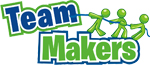 Bullying is widespread in our schools and parents see value in character and leadership education
(PRWEB) August 21, 2012
The team behind Mad Science, the world's leader in science education and entertainment, is thrilled to announce TEAM MAKERS. An exciting franchise opportunity designed to reduce bullying and help build leadership, problem solving and teamwork abilities in our nation's youth.
By acquiring the licensing rights to Dynamix Adventures, an innovative and highly sought out character development program, the creators of Mad Science have applied their 20 years of franchise experience to the TEAM MAKERS business.
"TEAM MAKERS marks the beginning of a new and exciting era for us." said Ariel Shlien, CEO of Mad Science and Team Makers Inc. "Having a positive impact in the community has always been a core value that we've embraced. With the addition of TEAM MAKERS, we believe we can offer another financially rewarding franchise that ultimately makes a difference in the lives of children in our society."
Founded in 2002 Dynamix now operates locations in Montreal and Toronto Canada. "We're delighted to have partnered with Mad Science" said Corey Szwarcok co-founder of Dynamix. "With the help of Mad Science's vast experience in the franchise industry, we believe TEAM MAKERS is poised to take over the character education market in the United-States."
After opening its first location in Washington in September of 2011, TEAM MAKERS opened their second franchise in the Northern New Jersey market. "I was instantly captivated by Team Makers" said Keith Gold, owner of TEAM MAKERS of North Jersey. "Bullying is widespread in our schools and parents see value in character and leadership education. I've always wanted to earn a living while giving back to my community. Team Makers was a natural fit".
TEAM MAKERS is currently offering lucrative franchise opportunities in all 50 states. If you would like to learn more, visit http://www.TeamMakers.com
About Team Makers
TEAM MAKERS mission is to provide parents and schools with a wide assortment of entertaining and energetic team-building activities for children. TEAM MAKERS services are specially designed to meet the educational mandate for character development in our school systems; giving children leadership and character tools to ensure school harmony, manage conflicts and eradicate bullying.
About Mad Science
MAD SCIENCE has been sparking the imagination and curiosity of children since 1990. Providing them with fun, interactive and educational programs that instil a clear understanding of what science is really about. The world leader in science education, Mad Science has more than 175 locations in 22 countries.