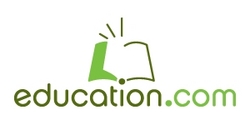 Redwood City, CA (Vocus) April 24, 2009
Education.com , a leading web destination for parents of school-aged children, and the American Association of School Administrators (AASA), the professional organization for school system leaders, today announced a free web seminar the organizations are offering to school administrators on Wednesday, April 29th from 12:00 to 1:00 p.m. (PT). The session is appropriate for school principals and counselors as well as district level administrators and education policy makers.
The web seminar is a component of Education.com's Special Edition on Bullying at School and Online which was published in partnership with AASA earlier this year. Seminar leader, Dr. Shelley Hymel, PhD, guest editor of the Special Edition, will use an interactive format to consider some of the common myths surrounding bullying, deliver the latest research on bullying, and provide tangible actions that schools can take to reduce bullying.
Dr. Hymel, an internationally recognized researcher on the subject, explains the importance of school administrators investing time in learning the most up-to-date facts about bullying. "Bullying robs students of the chance to make the most of their potential. That's terrifying when you consider that up to 70% of kids admit to being involved in bullying as a victim or perpetrator at least some of the time. The latest research shows that bullying has serious and long-term effects, not only on victims, but also on children who bully and those who witness bullying. There are direct connections between bullying and depression, anxiety, and even criminal behavior, not to mention school attendance and performance. And of course there have been tragic stories in the news about students taking their own lives or committing shocking acts of violence against others after being bullied. This web seminar is an opportunity to provide school administrators - the folks on the front lines of this crisis - with the very latest research about bullying as well as actionable tools that will help them intervene in informed and effective ways."
AASA Executive Director Dr. Daniel Domenech explained AASA's decision to get involved in Education.com's Special Edition on Bullying at School and Online and to co-host the web seminar. "Unfortunately, bullying is something that every administrator in every school in our country faces. No one is immune -- kids of every race, gender, grade and socio-economic sector are impacted. Schools are already doing a lot to help keep kids safe but this session will help administrators evaluate their current bullying programs based on the latest research and to get ideas for additional actions they can take to help reduce bullying in their schools."
Registration information can be found at http://bit.ly/education-com-bullying-webinar.
About Education.com
More than a million parents a month come to Education.com to get the information they need to support their children's unique educational and developmental needs, and to find ideas for how to make learning more fun. From kindergarten readiness to college prep, Education.com is the leading destination for involved parents. Often called "The WebMD of education," the company has teamed up with leading universities, nonprofits, and research organizations to offer highly credible parenting, developmental, and educational information. The site also offers printable activities, community resources, access to best-of-breed educational services, and SchoolFinder - a tool that gives parents comprehensive data on the nation's 125,000 public, private and charter schools. Education.com was founded in 2006 and is headquartered in Redwood City, CA. The company is backed by leading venture capital firms, Azure Capital Partners, TeleSoft Partners, and California Technology Ventures. For more information, please visit http://www.education.com.
About AASA
The American Association of School Administrators, founded in 1865, is the professional organization for more than 13,000 educational leaders across the United States. AASA members range from chief executive officers, superintendents and senior-level school administrators to cabinet members, professors and aspiring school system leaders. AASA's mission is to support and develop effective school system leaders who are dedicated to the highest quality public education for all children. AASA's major focus is standing up for public education. For more information, please visit http://www.aasa.org.
# # #